Or something.  I dunno
 

Jaguars signed OG Andrew Norwell, formerly of the Panthers, to a five-year, $66.5 million contract.

 

The deal includes a whopping $30 million fully guaranteed and easily makes Norwell the highest paid guard in the league. The Jaguars were not among the teams reported to be suitors for Norwell, but the move makes sense. With Patrick Omameh headed to free agency and A.J. Cann at best a replacement-level player, Jacksonville needed better guard play if they intend to remain a ground-and-pound offense. This signing all but guarantees that is the plan moving forward. Already a solid RB1, this is just more good news for Leonard Fournette.

 

 
I have no idea who this is, and now he's the highest paid player at his position. 

 

Jaguars LB Paul Posluszny retired after 11 seasons in the NFL.

 

A second-round pick by the Bills in the 2007 draft, Posluszny will be remembered as a Jaguar, where he spent the final seven seasons of his career. He only made one Pro Bowl (in 2013), but Posluszny was a quality starter throughout his career, racking up 1,213 tackles, 15 interceptions, and eight forced fumbles.
Not a bad thing, not really a good thing either.  At least he was able to go out on his own terms without being benched.
 

Jaguars re-signed WR Marqise Lee to a four-year contract.

 

The deal is worth a "maximum" of $38 million and includes $18 million guaranteed. Planning to re-sign Lee was surely part of the calculus when the Jags let Allen Robinson walk. A slow developer thanks to early-career hamstring injuries, Lee finally arrived in 2016 and has accrued 119 catches for 1,553 yards over the past two seasons. He was miscast as the Jaguars' fill-in No. 1 last season but offers both chain-moving and big-play ability as a No. 2. Of course, right now he's No. 1 on the depth chart. Lee's retainment will take some of the pressure off sophomores Keelan Cole and Dede Westbrook as they continue to develop.

 

 
So either the Jags hate Allen Robinson, or Allen Robinson hates the Jags.  Or both.  Marqise has been pretty good, so I can't really hate.
 

Jaguars agreed to terms with WR Donte Moncrief, formerly of the Colts.

 

Even with Allen Robinson gone, Moncrief is joining a crowded receiver corps that now includes Marqise Lee, Keelan Cole, Allen Hurns and Dede Westrbook in addition to Moncrief. Perhaps Hurns is still a candidate for release. Of course, coming off back-to-back lost seasons, Moncrief is essentially a flier. Working in Moncrief's favor is his youth (25 in August) and still quite projectable skill-set. From a fantasy perspective, it's hard to see how Moncrief makes an impact in a run-first offense with Blake Bortles at quarterback.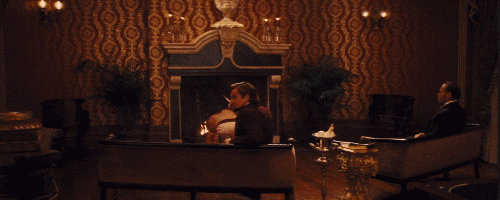 Texans signed CB Aaron Colvin, formerly of the Jaguars, to a four-year contract.

 

Colvin played an important role as Jacksonville's slot corner last year, earning a positive grade from ProFootballFocus over 700 defensive snaps. It's a needed addition for the Texans, who were manhandled in the secondary last year. It's unclear if this ends Houston's pursuit of Malcolm Butler, who is also drawing interest from the Matt Patricia-coached Lions.

 

 

Source: Adam Schefter on Twitte
Your FAs going to a team within the division is lame.
Edited by Vin, 13 March 2018 - 09:28 PM.