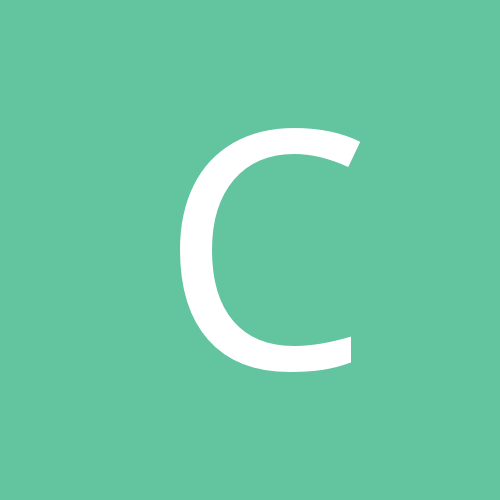 Content Count

467

Joined

Last visited

Days Won

3
Community Reputation
117
Heir Apparent
About CribbsForTheWin
Rank

The Shiznat


Birthday

06/29/1991
Previous Fields
NCAA Team(s)

University of Dayton Flyers

NFL Team
Sorta just fudging around with this one. Playing off the Flash thing, dont think I executed at all, just thought I'd Share. I really like the way this one turned out. Thoughts? I have both PSDs for these if anyone thinks they can do something with them.

Huge game for me this week. If I win, I get first place in the league and automatically win 160 dollars. PPR League. I need to pick 2 RBs 2 WRs and a FLEX 2 RB Mark Ingram @ Pit (11th against RBs) Justin Forsett vs SD (18th against RBs) Ryan Mathews @ Bal (3rd against RBs) Denard Robinson vs NYG (31st against RBs) Tre Mason vs Oak (29th against RBs) I think the only one I'm really sold on is Forsett from above. Other than that Ingram struggled this past week as did Denard and Tre. Matthews had a good day but left with an injury and has a tough matchup this week. I think I'm leaning towards Denard currently. 2 WR AJ Green @ TB (27th against WRs) Jeremy Maclin @ Dal (6th against WRs) Josh Gordon @ Buf (14th against WRs) Martavis Bryant vs NO (26th aginst WRs) Gordon and Green both had good weeks last week and should again this week, so I am leaning towards those two. I only really put this because I also have a FLEX spot so you can choose one of the leftovers from above. Maclin is still getting the targets, but his production has been down with Sanchez and he has a tough matchup (but I would like to root for someone on Thursday). Martavis Bryant had a bad week the other week, but had a bunch of targets still. FLEX Do I get cute and play a matchup here (Tre Mason/Martavis Bryant), or do I play the best player that I have left (Mark Ingram/Jeremy Maclin/Ryan Mathews).

Pick 2 PPR Branden Oliver @ Mia Denard Robinson @ Cin Trent Richardson @NYG Chris Ivory @ KC Mohammed Sanu vs Jac (I have AJ Green starting)

CribbsForTheWin replied to CribbsForTheWin's topic in Walls/LPs

It's on my work computer, so hopefully it's still there on Monday when I get in. How should I upload the .psd?

Bored, so I decided to try to make a Browns Rookie Class wallpaper. I wanted to get the main contributors from the class so far, as well as all the draft picks, but I couldnt find anything worth while of Pierre Desir and Ray Agnew, so I just went with this. Thoughts?

I was thinking the same thing. Some people were telling me I was stupid because Sproles *was having a ridiculous year, but I was more along the lines of the fact that they have Shady and no way would he keep that up. I would rather the consistent play of Antonio Brown than a Boom or Bust performance out of Sammy and Sproles. Just completed a Justin Forsett and Ben Tate for Matellus Bennett trade. The other teams RBs are: Andre Ellington Matt Asiata Chris Johnson Maurice Jones-Drew Bobby Rainy He has Bennett and Kelce at TE.

This league is 10 dollars a person, so a 120 dollar pot. We start 2 RBs and 3 WRs, but I actually forgot to include our flex position in the lineup, so that's either pretty much been Forsett or Bradshaw all season. I'm 4-1, with my loss coming week one to the guy who is 5-0, but my team is much better and played like shit that week. I have ~60 more total points than he does on the season, and he is the second highest scorer, but he has gone up against the 2nd least amount of points. That week I lost by 12, and the Saints D/ST got me -8, and Jordan Reed & Ben Tate didnt even finish that game. It was also before I traded for Brown. Trying to trade Forsett and Tate for Gronk right now.

I have never had this much luck in Fantasy Football. I'm in a 12 man PPR League, here's what I am rolling out each week with their rankings in my league QB - Jay Cutler - 4th ranked QB RB - DeMarco Murray - 1st ranked RB RB - Matt Forte - 2nd ranked RB WR - Antonio Brown - 1st ranked WR WR - Julio Jones - 2nd ranked WR WR - Vincent Jackson - 30th ranked WR TE - Zach Ertz - 14th ranked TE D/ST - Eagles - 1st ranked D/ST (I'm streaming defenses though) K - Cody Parkey - 4th ranked K It doesn't stop there, because I have sweet depth too. Justin Forsett - 5th ranked RB Ahmad Bradshaw - 6th ranked RB Ben Tate/Isaiah Crowell Jerrick McKinnon Kendall Wright Marvin Jones Josh Gordon So I end up with 4 of the top 6 RBs, including 1 and 2 The top 2 WRs Which ends up translating to 4 of the top 5 RB/WR/TEs and 5 of the top 11 players in Fantasy Football this year. I drafted everyone except Antonio Brown, Justin Forsett, Eagles D/ST, Cody Parkey, Jerrick McKinnon, Isaiah Crowell, and Marvin Jones. Of those above, I traded Darren Sproles and Sammy Watkins straight up for Antonio Brown and Justin Forsett after week 2. I'm trying to trade for a TE, but no one will trade with me because "that will make your team unbeatable though." Just thought I'd share my luck with you guys.

That's who I was leaning towards. Thanks.

Alright. PPR League. Somehow or another I am 2-1, but got a tough one this week. WR2 - Cecil Shorts III or Sammy Watkins FLEX - Cecil Shorts III, Sammy Watkins, Toby Gerhart, Trent Richardson, Owen Daniels Thoughts?

You clearly went after the pass catchers and/or big-play makers at RB. I like that in a PPR. Solid QB, could be better, could also be much much worse. WRs are good if not great. Green will get his, and Antonio Brown will too. Reggie Wayne was a stud last year when healthy. Kelvin Benjamin is a boom or bust type pick. Dwayne Bowe is pretty meh, but assuming you got him late, that's not a bad pickup. I am a big fan of Justin Hunter's this year. Kicker and Defense is usually a crapshoot so whatever. Your wide receivers are great, but I think Danny Woodhead might be your best bet at RB being a PPR league. I'm super iffy on Vereen, Thomas, and Jackson this year. I like Gronk, but I dont think Lewis deserves to even be on a roster.

12 Man PPR League. 4th Overall pick. QB - Jay Cutler RB - Matt Forte RB - DeMarco Murray WR - Julio Jones WR - Vincent Jackson WR - Kendall Wright TE - Jordan Reed FLEX - Ben Tate D/ST - Saints K - Alex Henery Bench Sammy Watkins Terrence Williams Darren Sproles Terrence West Josh Gordon Ahmad Bradshaw Zach Ertz I'm probably boned in week 9 with all my byes, but whatevskis.

CribbsForTheWin replied to CribbsForTheWin's topic in The Sideline

Amazon is usually my go-to for something like this as well, but with it being the same cost, I may as well just get it at the Verizon store. It was sort of one of those things that if I needed it shipped it would be here by the time I had my phone. Who knows maybe Verizon will have some sort of deal on a case when I get my phone.