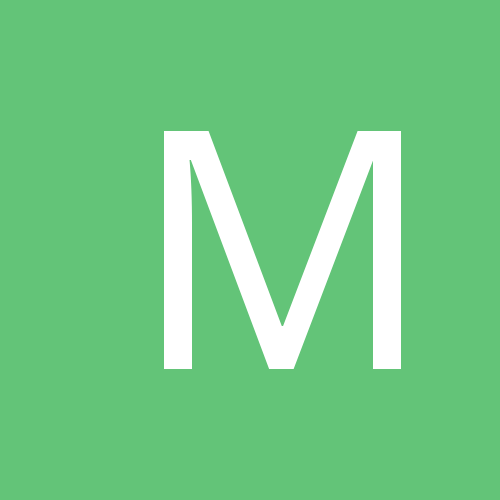 Content Count

38

Joined

Last visited
Everything posted by MNSportsMan
I'd like someone to make me a decent sig with the following image: http://www.wolves.co.uk/javaImages/a3/d9/0,,10307~9886115,00.jpg I know this is not an easy request, but your effort will be greatly appreciated. I'd like the text to say Wolverhampton Wanderers

MNSportsMan replied to WindyCitySports's topic in NFC

I have gone from hating the Bears to almost respecting them after this... Every team should take after them on this one

Thank you. His voice is the most annoying thing I've ever heard

MNSportsMan replied to BLUE's topic in NFC

If they're are serious about giving him a shot, they better not be planning on competing in the division

I like it a lot. It is not flashy, but I feel it is fitting. Thank you sir!

Ever since the World Cup concluded last year, I have had an obsession with soccer. I am not particularly skilled at it, but I am good enough so I can play and enjoy it. I'm wondering if the World Cup has spurred any other people, particularly Americans, to become a fan of the game. I started to watch English Premier soccer as well as a little bit of MLS and international stuff. I am a fan of the Wolverhampton Wanderers even though they are not a widely popular team around the World. I am very excited to see how they do since they didn't lose any major contributors this last season and got the high-quality Roger Johnson and acquired Jamie O'Hara on a permanent basis. Hopefully we will be able to hold onto Matthew Jarvis even with the big clubs calling about him. Lately we have been rumored to be in talks for Stephen Carr and Michael Johnson, neither of whom I know much about. With the season starting in about two weeks time, what do you expect the English season to be like? Also, I'm wondering if any of you have played Football Manager. It is a truly wonderful game with you able to control teams from over 50 countries, most of them having multiple divisions.

Congrats BK! Quite the accomplishment

I am actually from Minnesota. Soccer is something that grows on you over time I believe. When I was little, I always thought it was boring until I started watching good teams play.

If you actually watched soccer you would see that it is not boring. What does South Africa not being great at it have to do with anything?

MNSportsMan replied to Turry's topic in NFC

It does seem quite early, but maybe he just no longer was having any fun with the game. He has made plenty of money, but will probably still need a job to get through life. Maybe he just wanted to blend in as a normal person

Thank you! Read the article guys... It says that the assistant referee will only buzz the head referee on the field if it is a close and questionable call. For 80% of touchdowns, it will merely be a 30 second break tops. There's already that much time between the touchdown and extra point anyways.

Can't believe I forgot Ice Cube. Added him to my list

Martell Webster is a goon! I love that guy

This is some really weak smack talk...

Nas, Ludacris, Tupac, 50 Cent, Ice Cube

MNSportsMan replied to DonovanMcnabb for H.O.F's topic in NFC

I really couldn't agree more! He is easily the most overrated offensive lineman in the game. This dude is fat and can't stop a good, not even great, pass rusher. During the post-game parties the team would have, he would refuse to use the bathroom and just piss wherever he currently ones. A classless disgrace to Vikings football. About damn time he's gone!

Ya'll are making me feel like some sort of mutated monster. Yugoslavian (Serbia/Montenegro whatever you prefer) Swedish Norwegian German Polish Austrian I may be missing something, but that about sums it up

MNSportsMan replied to AllYouNeedIsLovie's topic in NFC

I could not agree more. Hopefully he can just lead us for at least one year

Is he better as a tackle or a guard? If he's better as a tackle, I could see the Vikings moving Loadholt or McKinnie inside because they screw up a lot in pass protection during outside rushes.

MNSportsMan replied to FartWaffles's topic in AFC

To clarify, I don't have a problem with him asking for a trade, especially if he is not happy with what he is doing right now, but he still needs to show up. Quitting on people will never get you anywhere.

I've heard this guys name, but don't know a lot about him. Is he like a more experienced, polished Phil Loadholt?

My favorite parts of sports games are the simulation and management part of it, that is why I like Football Manager so much. I also play a lot of FIFA, but some of the manager mode things just frustrate me after a while. I think it was in FIFA 09 where I decided I would be a Wolves fan. I was significantly better than any of my friends at FIFA so I would always have to play as a weaker team and I chose Wolves because I thought their logo was kind of goony. Nenad Milijas became my favorite player because, in the game, he was the only guy I could score with on free kicks. My second favorite team is Arsenal. I am very excited over the signing of Gervinho for them because I like Lille a lot, too. I also don't mind Tottenham, Bolton, Newcastle and Sunderland. The things that turned me away from Man City and Chelsea is that all they seem to do is go out and purchase expensive players. I'm not a huge fan of that. As for Man U, I just feel they are too good and it would be too easy to cheer for them. The reason I didn't like Liverpool was Fernando Torres. He is very talented but just kind of seems like a tool.