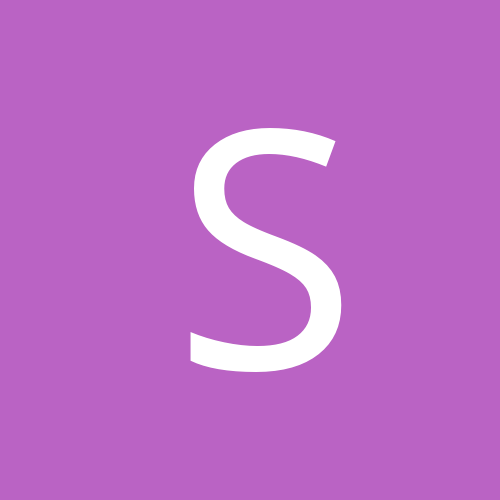 Content Count

12

Joined

Last visited
Community Reputation
5
1st Round Draft Pick
About SilverEagle5
Rank

I used to be Elite.


Birthday

12/03/1986
SilverEagle5 replied to SteVo's topic in NFC

I'll give him a chance. I hope he doesn't bolt ala Bobby Petrino.

SilverEagle5 replied to seanbrock's topic in NFC

Yep. I'm hoping they get Gus. I think they want him and they've been holding out for him to be available. Time to get a deal done.

SilverEagle5 replied to SilverEagle5's topic in NFC

Birds interviewed Brian Kelly http://espn.go.com/nfl/story/_/id/8830219/brian-kelly-notre-dame-fighting-irish-interviews-philadelphia-eagles-coaching-vacancy-sources

SilverEagle5 replied to Primetime21's topic in NFC

I, like other here, think you have to extend him. Who else are you going to get? Without Romo, the Cowboys aren't even a .500 team, IMO. Draft a guy to develop and extend Romo a few years.

SilverEagle5 posted a topic in NFC

Who should the Eagles hire? I may be (and probably am) forgetting a name that's been thrown around, so if there's an obvious choice to add, let me know. If you pick the "Someone Else" option, give a name. I'm a huge fan of Gus Bradley. I think he would be a great hire who would bring a new, fresh attitude to the team, which is greatly needed. If he can bring in an OC who can help Foles develop, I would be ecstatic with the hire. I'd also be happy with McCoy. I'd like to see what he can do with Foles. Edit: Lovie Smith added

SilverEagle5 replied to Dutch's topic in NFC

I don't want Gruden. Either one, really. I was intrigued by Jay Gruden, but I don't think he's right for the Eagles. Jon Gruden is good at what he does, and I honestly think he likes doing it. I think he probably does want to get back into coaching, but could be scared that he'll suck and everyone will (officially) know he was a fraud that won with Dungy's team then proceeded to drive them into the ground.

I agree. If I were a coach, I'd definitely wear a suit on the sidelines. I think they all should.

Gus Bradley all the way. I'd probably settle for McCoy, too, but I think the Eagles are waiting for Bradley. Either that, or they pull some name out of nowhere and get him.

Nothing Back when I frequented, it was probably the people and those stupid signature bars . Since then, life's gotten in the way and I don't usually even think to come here. Today's my first day on here in a long time. I should probably come back and discuss things more often. Since I haven't been very active in a while, there are quite a few new people I don't know and quite a few people who changed their names countless times, so I don't know that I know them. That doesn't really have anything to do with the question, just an observation.

SilverEagle5 replied to AL_Royalty's topic in AFC

I loves me some Tebow. I've never been a huge Broncos fan, though...

SilverEagle5 replied to BucD's topic in NFC

Yeah, I was going to mention this when I saw the first few posts. That being said, I love my ZuneHD. I probably never would have gotten it, but I had a problem with iTunes and my previous iPods not playing some of my songs for whatever reason, even ones that were DRM-free. Since WMP played those songs, I figured I'd go the Zune route, I did, and I'm glad. The Zune software for Windows is also pretty good. I use it exclusively for my music-listening. Obviously my next player won't be a Zune, unless they keep them around under a different brand name, but I'll stick with the software, because I'm pretty sure that'll stick around, just as Windows Live Media Player or some crap like that.