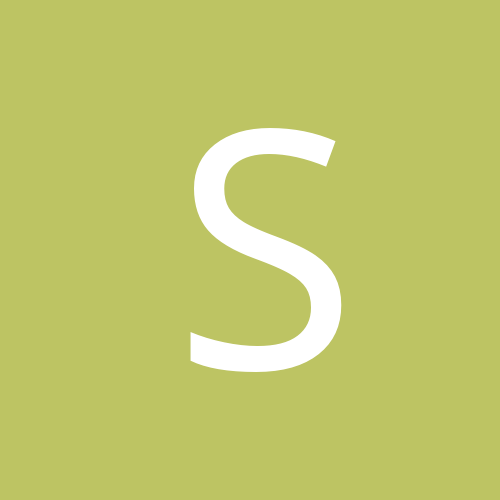 Content Count

451

Joined

Last visited
Community Reputation
52
Heir Apparent
Previous Fields
NCAA Team(s)

University of Georgia Bulldogs

NFL Team
And SteVo most NFL contracts include 'a lot' of guaranteed money but without exact data (and I am sure it is accessible somewhere) I'd reason to venture most of that guaranteed money was actually a signing bonus, given out in the first part of the contract, or only a small portion (less than 25%) of the total contract value. The NFL definitely is a league where if you are making too much money toward the end of the contract's term that players historically get cut because of that money. You can see it every year.

No offense meant but dude it is the NFL. no financial liability. It isn't like baseball. Unless the money is guaranteed then if they want to cut him after the season (or any season) they can and not owe him. All these big contracts get signed but how many players actually play out every year of those contracts in the nfl? In all seriousness when healthy White is a beast still. Just look at his last five games of 2013. I admit the guy runs off at the mouth too much but I am glad he is a Falcon.

Sign me up. Not sure how I will do against such 'experts though lol. It seems in football I always have the bad luck of at least 3 or 4 of my star players getting season ending injuries even if they have never missed a game before.

Yeah I am in the yahoo fantasy baseball league with TGP and it is just not user friendly to me. I am used to being able to change line-ups seconds before a game and you can't do that (and several other things that I normally do but can't). It isn't the reason I'm losing there though as I have had some key members just totally underproduce (joe mauer and brian mccann among others). But it just isn't fun for me. Perhaps I will change my mind before you fill totally up. Thanks for understanding my opinion.

I saw the shout-out about the idp league and i have been in idp leagues in the past but i apologize because i absolutely refuse to do any more yahoo leagues. I have tried them in the past (although I admit is has probably been 4 years at least since i have been in an yahoo football league) and i just don't like their set up as much as I prefer the ease of use (and my familiarity) of the espn leagues.

southgadawg replied to Zack_of_Steel's topic in The Sideline

The truth is we don't know all the details and in all likely hood there are issues with both partners in this example. However one of the things I would like to expand on is the communication issue that appears to be lacking and a possible idea on how to approach it. Way back to the second denial where she said she wanted to take a shower but didn't. Some possible responses would to be actual volunteer to shower with her and soap her body....not necessarily even saying it, but getting the towels and washcloths ready and running the shower before he suggested it. Actions often speak louder with a woman than words (but actions they should be comfortable with). Another response could had been telling her that she is sexy when she is sweating. Ways that give her a positive reinforcements that she is desirable and wanted go way more than just saying something about 'hey baby, you want to have sex tonight?" (not saying that is what he did, just giving an example). After a couple of denials at night then greet her the next day with gentle kisses and tell her how much she means to him before approaching the subject without being accusing. If it is important to a person then it shouldn't take several days of an issue to at least gently bringing the topic up (and again we don't know all the factors or what happened.). I just think that there were so many things wrong in the situation that were given that both people needed to devote themselves to each other more. Even if you are married doesn't mean that a woman doesn't want to be courted and wooed. They like being the center of attention and although some might not admit it there are times us men like for a woman to do the same for us.

southgadawg replied to Zack_of_Steel's topic in The Sideline

I seriously debated about whether to respond to this post or not...but being I am tired but still opinionated I figured I would just go ahead and post lol. As one of the older posters on these forums and having been married for 12 years to my first wife and then 14 more to my second wife (and hopefully many many more) and knowing several couples in their 30's, 40's and 50's I can speak from experience when I say that sexual frequency can vary greatly in relationships. In fact even within the same relationship you may have a perfectly happy marriage but because of outside factors it might drop off from a few times a day to just a handful of times a month. But like I said those lulls in good relationships seem to be because of outside circumstances (such as too much work, too much stress etc). In a good relationship both parties have their own turns in initiating lovemaking (in other words it shouldn't be just the man starting things off). In a good relationship each person WANTS to please the other. It isn't so much about seek self satisfaction. I will say three things though about the guy posting the spreadsheet: 1. he was not the smartest cookie for doing things that way. 2. he sure struck out a lot. 3. he seriously needs to learn to communicate in a positive manner with his spouse. Hopefully all of you who are married have a great relationship with your spouse.

southgadawg replied to DonovanMcnabb for H.O.F's topic in The Sideline

Fantastic accomplishment!

LOL I am so glad they did. The corresponding move was they called Phil Gosselin (who was destroying AAA far more than La Stella was) back up but at least he isn't going to strike out almost everytime he pinch hits and he can play defense in case something happens to La Stella. One positive move before the first pitch of the second half comes into play. edit: could be Tyler Pastornicky instead of Gosselin....but last I heard Pastornicky was hurt in AAA (but had played some 2nd, 3rd and even OF unless I was misinformed).

I would be happy to join an espn league....lol I am not too fond of some of the other formats.

The Nats seem to be almost fully healthy and they will force the Braves to be challenged for the rest of the season BUT I think the Braves could prevail if they do a few things (and I expect them to get a wild card even if they don't beat the Nats for the NL East): 1. cut Dan Uggla and use that spot for a decent bench player. one that can be a decent threat off the bench. 2. Evan Gattis is completely recovered from his back injury and hits approximately like he did in the first half of the season. 3. Chris Johnson, Andrelton Simmons, and BJ Upton hit closer to what they did the last 3 weeks before the break than they did before that point. 4. No more major injuries to the pitching staff. 5. they trade for a lefty for the bullpen because Luis Avilan hasn't cut it at all. Possibly James Russell, Wesley Wright or Andrew Miller would all be significant improvements. THEN they have a very good chance...lol not so much if the majority of those things don't happen. Let's play ball the all-star break is too long!

southgadawg replied to Tridentdawgpound's topic in Other Sports

IMHO you are right on the money with everything except one selection. I guess I am old school but I like to see my MVP's come from teams that are winning. With that (and the Coors field factor) I'd give the MVP to McCutchen again in the National League. The Pirates have played good baseball overall after a horrible shot and are still very much in the mix while the Marlins and the Rockies have really regressed over the last month or so. Tanaka would had been right in the mix for ROY and CY for the American League if he had not gotten hurt recently.

Now this makes absolutely NO sense to me....Dan Uggla has been suspended for 1 game by the Braves. https://twitter.com/Braves/status/488342687519490049 why? and what does it mean? lol can't we suspend him for the rest of the season for not living up to his end of his contract?

Phil Gosselin who is a good hit utility type player (both infield and outfield) has been called up by the Braves....is it possible that Dan Uggla is getting waved bye-bye? I surely hope so.

Braves win their 9th game in a row (lol I should had counted them out as worthless earlier) to remain 1.5 games up in the NL East. Simba made 2 errors in the first but they came back from down 3-0 to score a boatload of runs. Hopefully they will stay hot while I am on vacation (leaving in the early morning and won't be back until around Saturday so probably last post for me for a few days). Braves wish list for trade deadline: . dump Uggla for anything and pick up a solid bench bat such as Luis Valbuena (who could spell Johnson some at third for sure as well as play secondbase in case something happens to La Stella. Or Josh Rutledge from the Rockies, or Eduardo Nunez from the Twins, Or shoot just DFA Uggla and bring Pastornicky back up lol I'd be happy with any improvement from the bench. (and no i am not suggesting trading Uggla for any of those people...drop him, and just trade somebody else for them....for example the Cubs still need young but soon to be ready pitching and they have a glut of young infielders coming up. Valbuena might be available for the right price).