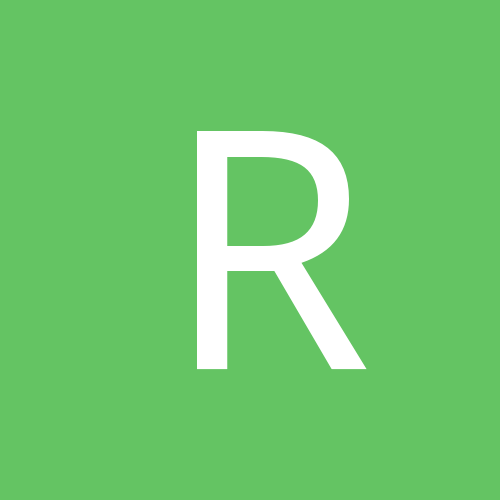 Content Count

5

Joined

Last visited

Days Won

2
Community Reputation
10
1st Round Draft Pick
Recent Profile Visitors
The recent visitors block is disabled and is not being shown to other users.
What in the world is Discord?

RowdyNation replied to Vin's topic in NFC

I know that it's way different for athletes in majority of cases and my surgery wasn't an ACL repair, but I had surgery to repair patellar subluxation. I ended up having to get a scope after the fact to take care of some scar tissue build up. I was exercising and doing everything right I thought, and a build up still happened. Long story short, I ended up going in and getting it done and haven't had an issue since. I'm wondering if this has something to do with scar tissue. He had a complete tear and got back to playing form so quickly that I wonder if maybe he just needs to get the surgery area cleaned out. If it's major arthritis, that's definitely going to cut his career short, but by no means does that mean he'd be done any time soon.

At this point it has to be Antonio Brown right? You know how people say they think someone has a screw loose? Well, it seems to me that he has 3 screws loose and there were only 4 screws to start. I don't think Le'Veon Bell is that bad. The hold out deal was pretty lame, but I guess I can kind of see why he did it.

RowdyNation replied to BC's topic in NFL Draft

I'm not sure there are many, if any at all, Falcons fans here so maybe I'll be talking to myself - but I do that on a daily basis so I guess who cares at this point! First thing, I actually liked seeing 2 offensive lineman for the Falcons. I'm not sure if they were the correct 2, but only time will tell. I really didn't know too much about McGary, but from everything I've read on him, he was expected to go late in the 2nd round to the middle of the 3rd if not a little bit later. This has me a bit skeptical on him. I'm not sure that Atlanta needed to give away a 3rd round pick to grab him but if that's the guy they wanted, you never wait! I really REALLY like the pick of Lindstrom, I know that many had a couple guys higher, but this guy is an absolute mauler and I think he was the best guard in the draft which is a position Atlanta was in desperate need of. Regardless, if things work out they may have just grabbed 2 long term starters along the line. I've seen a few analysts talking about the possibilities that these 2 guys could bring about an offensive line era that of the Harvey Dahl, Tyson Clabo glory days - you know, when the team absolutely sucked but they had a good line... Lol. Second thing, this is an after thought after seeing two offensive lineman in the first - I definitely am still worried about the defense. The Falcons couldn't rush the passer last season AT ALL, and to make it worse they couldn't seem to cover a bloody nose. The one player that was doing well for us (or at least better than the rest) was Robert Alford, and they let him go. I just don't get not grabbing Lindstrom and then moving up and taking a defensive back with that late first. If the Falcons don't take a DB with their next pick, they're going to be in trouble. Lindstrom and McGary better be damn good because Atlanta may very well have to score 35+ points again like in 2017 due to the mere fact that other teams will be scoring at will. I really think they are banking on Desmond Trufant returning to form, but he's been absolutely terrible since going down with an injury a season and a half ago. Also for Jalen Collins to get his head out of his rear and not only play a full season, but also play to his talent level. Quite frankly, the Atlanta secondary is in trouble IMO. I'm hoping for a corner in round 2, but we'll see.

Was searching through google for a football forum. This place popped up. Been quietly stalking the forum seeing how things operate here. Looks like it's a good place to come for some discussion!