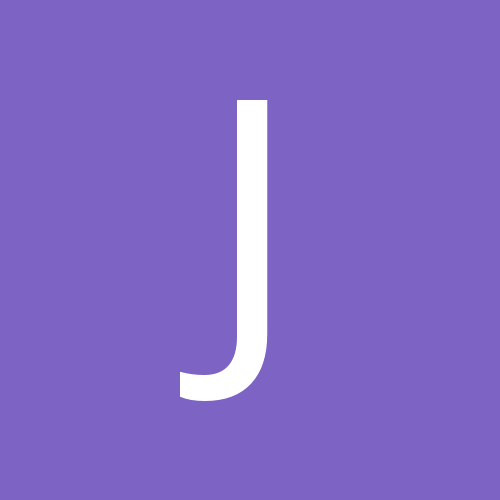 Content Count

51

Joined

Last visited

Days Won

1
Everything posted by jackhammerslam
jackhammerslam replied to FartWaffles's topic in AFC

And the Steelers are close to hiring Jim Caldwell as theirs. Who failed more? Oh, that's right.

jackhammerslam replied to Vin's topic in AFC

His contract was up. Can't anymore, he got tired of waiting for LeBeau.

Pitches called that led up to that.

jackhammerslam replied to SteVo's topic in AFC

I'm not sure enough people go to Everbank to constitute a vote...

Guess I should've started Cameron.

If they get to the ECF or Finals I'd believe that would be enough to make him stay. They can pursue big names in the offseason if he commits and offer sign & trades that would include Turk's expiring deal. Also, I posted roughly the same idea in the post above yours...just sayin'.

I don't really know if Dwight will stay or not. I'm just saying its 50-50 whether he goes or not, not this 100% out of town running that ESPN keeps talking about. Well the Magic already got Big Baby which was one of the players on Dwight's "list". A lot of guys on ESPN and those places thought it was a lateral move. On the other hand, Davis is a better player than Bass. He's clearly in better shape than ever before and he'll play defense unlike Bass. On top of that he can create his own shot off the dribble. Clearly if anyone has been following the Magic since he's acquisition he's already become quite the leader both on and off the court. He's really the first person to fulfill the Horace Grant role since...Horace Grant. I think the Magic are in wait an see mode, though, on other players. I'm sure if a team puts a Stephen Jackson or Iggy on the trade block Otis will try and make a move there. Orlando needs more guys that can create their own shot since Jameer is more of a shoot first PG. Although there's been talk that he's formed into a better passer than before over the layoff (he had 10 dimes on Wednesday) so we'll see what happens. I think if Ryan Anderson breaks out like Hollinger's PER suggests he will then the Magic might have enough shooters to not make any huge moves. Really like the Larry Hughes signing. He's not on a guaranteed deal so he's not taking the bad shots he used to take (probably since he'd lose his job, quick). He's also a better backup PG than Duhon and plays the perimeter well too. Really excited about Harper, once he adds more weight he'll be a typical SVG fit in the Rashard Lewis mold.

Realistically, I don't think anybody in Indianapolis wants Jim Caldwell to stay. He's certainly a nice guy but he's a poor coach. Even the Polian era is reaching a close in Indianapolis.

- OK. His list of teams he said at that time he would resign with at seasons end: Dallas, LA, New Jersey, and...Orlando. So please can your "he wants nothing to do with Orlando" crap, thanks. - You mean all the deals he already has? What new deals is he going to get in LA? Kazaam 2?

Kobe said he wanted to leave too, right? Right? Dwight wants the Magic to get better like Kobe did. If the Magic improve and show him they'll do what it takes to win, its pretty assuring he'll stay. Also, you mentioned the playing in a large market but even then that's a long shot. How much more exposure is he really going to get? He got the most votes ever for an NBA player in an All Star game the last two years and has endorsements with a ton of products. Dallas is the only realistic option outside of Orlando and even then I think Dirk would be recruiting DWill to Dallas as well. The Lakers are not going to have cap room to sign Howard outright at the end of the year so their only chance to really land him is through a trade. Also...if Dwight REALLY, REALLY wanted to be traded he'd be way more open and public (as well as demanding about it). Instead he has said he would be open to a trade but if the Magic can move the right pieces into place he would stay. If Dwight wants out 100% he would be doing it now, not letting the Magic work through it. Why? If Howard isn't traded by the New Year, he'll lose Bird Rights with whatever team trades for him...which costs Howard millions of dollars on his new contract. Those millions would help them retain Howard in the offseason because they'd have a financial advantage over other teams' offers to Howard as a FA. Really though, Howard's free agency all comes down to what Otis Smith does or doesn't do.

Still need to evaluate who is good enough to play next year. Also the Colts knocked the Texans out of a first round bye contention tonight. It wasn't so meaningless to them.

What makes you think he'll leave? Because ESPN said it? If Dwight plays out the whole year with the Magic and they go deep into the playoffs he isn't leaving. Even if they only make it into the second round, I don't think he's leaving. Why? If he leaves and goes to any of the three teams you mentioned, he leaves over $40 million on the table. To do what? To play with a Laker team with an aging core, a Mavs team with an aging core, and a Nets team who still needs to build a team around Dwight and Deron. Heck, even the Nets have no clue if Deron will want to stay now. If Dwight's decision is purely about playing in a large market, then alright I could POSSIBLY see it, but even then he's leaving a ton of money on the table in every scenario. This fact is only exacerbated with the Nets and the Lakers, because both states have state income taxes (whereas Florida and Texas don't) and the cost of living in New York and LA is roughly two times higher than what it is in Texas and Florida. If Howard becomes a straight up FA in 2012, the Magic can offer TENS OF MILLIONS of dollars over what other teams can. Howard wants a ring, but that's a lot of money to walk away from. And you can say Lebron "did that" with Cleveland but he didn't. He went to Florida where there is no state tax and got more than he would've gotten in a larger market like Chicago or New York.

jackhammerslam replied to NaTaS's topic in AFC

Or when the black tarp gets more exposure?

How nice of that guy to report that Nets "rumor". Too bad it will never happen in this universe. D12 is staying in O-Town.

Overpaid? By what? Like $2 million? Outside of the NTC I love this deal. He gets on base and drives in runs extremely well. Busch III will help his power numbers as well. He's not Albert Pujols but we're not paying him to be. Oh, and he gets Jon Jay off the field when Craig comes back. Win, win.

QB isn't the only position we need help at. If Peyton is coming back next year (and healthy) then keep him. The Colts don't necessarily HAVE to have Andrew Luck. There's RGIII and Tannehill that they can draft as well. Preferably I'd rather see them trade down and get a ton of picks and pick up a WR, some DB's, and OL. I was OK with sticking with the #1 choice and taking Luck but I'm not against winning football games. Isn't that the point of playing, anyways?

Arian Foster doing Arian Foster things.

Look out...repeat coming.

People have been saying that for years. You can thank the good ole mayor of St. Pete for not letting the Rays out of their lease. That is the reason Stu hasn't moved across the Bay yet. Considering they own the Bulls it's pretty likely that North Carolina is the likely destination.

jackhammerslam replied to Milla4Prez63's topic in NFC

It wouldn't have been blacked out regardless. Still, I'm surprised being as big of money hoarders as they are, that the Glazers actually would buy up the rest of the tickets.