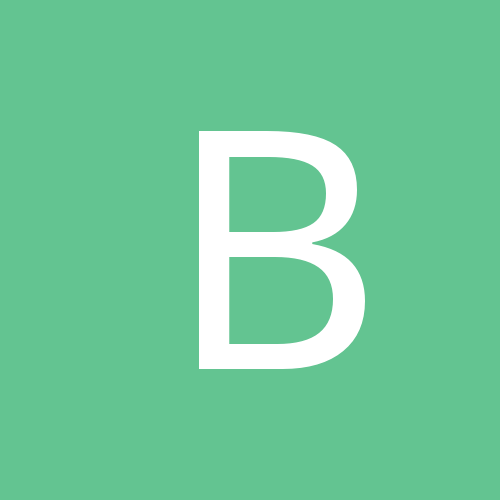 Content Count

2,818

Joined

Last visited

Days Won

7
Community Reputation
380
MVP
About badgers
Rank

badgers


Birthday

11/16/1992
badgers replied to DonovanMcnabb for H.O.F's topic in Other Sports

Well about the Bulls I don't think we're in as bad a position as people say we are. I'm glad we got rid of Rose and Noah they were holding the team back and are no longer valuable players on the team. Good luck to the Knicks, that's all I have to say on that. I think we'll miss Pau's offense and his chemistry with Jimmy but RoLo is a good replacement. So I'm happy with how we ended in that regard. Snell was borderline terrible, and not even a lock to make the roster this year, so I don't get what the fuss is about his trade. MCW may not be better now, but he's definitely got higher upside than Snell. Might as well take the chance and see if we get a good backup PG instead of an end of the bench G/F which we have too much of already. At first I didn't like our FA acquisitions but now I'm coming around. We're not locked in long term to DWade and Rondo and I think they're gonna do more good for us than people give them credit. We've already got some solid pieces on the team: Butler, RoLo, McDermott, Valentine, Mirotic (if he can play with consistency). A full rebuild isn't required and just bringing in some big names (even if they're in their twilight years) will help us get some attention for future FA. The best part is, through the preseason you can already appreciate what Rondo brings compared to Rose. He runs a fast paced offense like Hoiberg wants and distributes the ball quickly and efficiently. Addtionally, we hope not to have the locker room issues from last year, when Noah/Rose tried to turn the locker room against Jimmy for "stealing their spotlight' or leadership role or whatever the fuck it was. All the younger guys swear by Jimmy according to several beat writers, so we're already off to a good start there. ---- In Non-Bulls news I still am surprised KD left to GSW that kinda ticked me off cuz I thought he was one of the dudes that was vocal against LeBron going to Miami for similar reasons. Seems hypocritical now but I don't really care too much. Going to be interested to see how the Spurs do this year replacing Tim Duncan with Gasol. Idk if you can consider them one of the top teams in the West this year but I could be way off.

...no. 1. The offense starts with Derrick Rose who is far and away one of the worst players in the NBA right now. I think a stat came out a few days ago that he was dead last in the NBA in finishing at the rim. Could possibly be the worst starter out there and is statistically the worst starting PG. Fred Hoiberg's offense is built on the foundation of quickening the pace of the game, and being one step ahead of the opposing team's defense. Rose is awful and slows the offense down. Take a look at how our offense plays with Kirk running it. Much more smooth and much more efficient. Derrick Rose, as much as it pains me to say it, is killing our offense right now. I think he'll get it eventually but right now it's clear he doesn't. His mindset in this offense is a. take the inbound pass b. trot down the court for 5 seconds c. pass the ball to someone on the wing d. wait in a corner for the play to be over. Hell, last night against LAC even Gasol was moving the ball better than he was. Rose was benched last night and rightfully so (and when he was benched, we started pulling away from LAC, imagine that). 2. Fred keeps tinkering with the starting lineup because it's obviously not working. Butler and Rose are our only definitive starters, and even Rose is only starting because we simply have nobody better than him right now. Mirotic is not fit to be a starter and I'm so glad Taj is our starter now. Gasol/Gibson pairing is 100x better than Mirotic out there to pump fake, pump fake, turn over/brick a 30 footer each and every possession. This is what our starting lineup should be, and what it was the last two games: Rose, Butler, Snell, Gibson, Gasol. 3. We aren't missing Brooks. He was benched because he's cancer to our offense. He has no ability to run an NBA offense. When he's in the game we almost certainly give up leads because 1. he cannot guard an NBA point guard and 2. he doesn't run an offense properly. HOWEVER. As of last night which mighta been his first game in a few weeks, it looked a lot better on offense at least. So maybe he's starting to grasp the system a bit better. 4. Agree that Mirotic is bad. He deserves to come off the bench and I love Hoiberg for sitting him the entire 4th quarter last night. Either way, Hoiberg already has my support over Thibodeau. It's simply because Hoiberg has already shown me that he can see a problem occurring and make changes. The changes might not work but he keeps making changes until it does. Thibs never did that and it became his ultimate downfall. You can't expect a rookie NBA coach to come from NCAA and immediately look like the GSW. It's ridiculous. This is a process. Wait until the All Star Break at least before you start making these judgments. Edit- Can't believe I missed this in your post but doesn't care about defense? We're the 3rd best defense in the NBA in PPG, and the 1st best in FG%. (perhaps the other way around)

Jordy Nelson being gone isn't the problem. Why fixate on that? Sure, our offense would have a much better receiver out there. But is Nelson being out making everybody drop passes? Is that making our banged up OL not block for more than 2 seconds? Is Nelson's absence making Rodgers throw errant passes and miss open receivers? Nelson's not the one calling 11 pass plays in a row in the 4th (not counting the final drive) despite Lacy tearing up the Bears defense to a tune of like, 6.5 YPC. We're paying Cobb $6.5M per year to do what, exactly? I guess this answers the question whether he's not a #1 receiver. Adams didn't take the step forward we were expecting. We're missing Andrew Quarless (who imo is an underrated part of our offense. He's not a huge weapon but he's reliable, and a much better blocker than R. Rodgers. Plus he's got more experience in our offense than ANY OTHER RECEIVER on the team. Besides Jones who sucks). Quarless is on DTR so he should be back soon I think. Anyways, R. Rodgers also had a nice rookie year but hasn't developed as we expected. Lacy's been banged up all year but his production hasn't been as awful as the stats show, and the past 2 weeks he's been really good for us aside from that awful fumble last night. The point is, of course we want Nelson out there. But putting him out there isn't going to fix our offense. Aaron Rodgers has been off almost all year. The offensive line is only "okay" when we expected great (and banged up). Our receivers have failed to meet expectations, and our running game has seemingly waited until now to start to kick it into gear. If shit happened even remotely close to what we were all expecting this season, nobody would be having this conversation right now and frankly, we could still be a 1-2 loss team. If our multiple Pro-Bowler offensive line could get into gear, Randall Cobb play like a starting WR, Adams play like the player we saw last year and same for R. Rodgers? I really don't think we'd be going out and embarrassing ourselves like we have this year. If you think Jordy Nelson is the reason our offense is so dysfunctional right now, I don't know what to tell you. Try to think harder?

1

Bro! I was at that game! November 16 was my birthday and my dad got us tickets. We were in row 3 and on the final play where Butler blocked him, you can see me in the stands lol. Edit- What I really came here to say: With James Harden sucking and Klay Thompson being super inconsistent to start the year, Jimmy Butler is the best SG in the league imo. Andrew Wiggins been doing good also so he's up there. Least so far in this year. Definitely the Bulls best player at this point, too.

I went to the opening night against Cleveland man that was the most fun I've had at a Bulls game ever. Ofc Cavs were without Kyrie and we were without Dunleavy so it wasn't totally full strength but still very fun matchup. Both teams played well, yet fucked up at times to keep each other in the game. Great defensive sequence at the end to win it. And we beat Brooklyn tonight when I was driving back home. 2-0 start. We're on the way to beating our 72-10 record. Really excited with how Hoiberg's got our guys playing so far. We're splitting up minutes evenly and guys who got no time under Thibs are getting time on the court and actually looking good. Tony was huge for us last night and Doug McDermott wasn't bad in his ~10 mins either. E'Twaun Moore putting in good time, why the fuck did Thibs not use these guys more last year? I mean Doug kinda sucked last year but Tony and Moore were good in the time given. But no, let's give that time to Kirk Hinrich instead. /rant That being said Kirk has gotten 4 mins through two games so that's a huge step away from Thibs lmao. Nice start to the season. I expected (and still do expect) some struggles as the boys adapt into Hoiberg's new system but I'm hoping that the result is a title contender.

badgers replied to Favre4Ever's topic in NFC

It's his ankle and anybody who says otherwise is bullshitting. He had a good week one, then got hurt week 2 and hasn't been the same since. He may have put on weight, but that isn't the main problem. You can see that he can't even make proper cuts anymore. Edgar Bennet (our offensive coordinator) said after last week's game that Lacy's ankle is still causing him problems. That's why Starks has been getting lot more carries, and started last week's game.

badgers replied to oochymp's topic in NFC

I think they beat Chicago, but if they somehow still suck bad enough to lose to them, beat Kansas City.

I'm really late but even still, 5 weeks into the season here's what I want. Matchups that involve the Packers: vs :Patriots: vs vs vs Other matchups that would be fun to watch if we don't make it. :Patriots: vs This would be a fun game to watch but I don't think I could pick a winner. vs / Classic teams going at it, otherwise rematch from a couple years ago vs Two teams who never won it, one will win it for the first time. But who??!?!

Never thought I'd say this as a Packer fan but offense need to get its shit together. If we ever play a really good offense that our defense can't hold to 15 points we might be in trouble. I realize we got some injuries to account for, like Nelson out for the season and Adams been out for a while and Lacy's probably still banged up but still doesn't justify 17 offensive points 2 weeks in a row. Incredibly underwhelming performances from the offense 2 weeks in a row, even including the injury situations. We got San Diego next week before our bye week to get healthy. Are the Chargers any good?

I doubt Forte gets traded. If he does it'll be to a desperate team that's on the cusp of going deep into the playoffs and just needs one final piece. And they'd have to give the Bears a lot. Still though he's gotta only have a couple of years left in him and you're trading for a guy who's gonna be UFA after the season. Idk who'd actually take that risk aside from, as I said, a really desperate team.

If you're putting them in groups like that and saying that they hypothetically have consistent QB play, why not Fitzgerald over Marshall? I'd say Marshall is 3rd best out of that group of 3.

I had a hunch that the team was gonna go into a form of rebuilding this year. They have some good pieces on the team and I think that it seems they were waiting until a few weeks into the season to see exactly where they were, and they weren't impressed with the results. So they're gonna unload some of the aging players or useless players so that they can stock up on some quality young talent next draft. Who knows, maybe they thought that they'd be 1-2 or 2-1 at this point with a semi-decent outlook on the season and potentially fight for the #2 spot in the division? But even with the Lions as terrible as they are they still seem to be on track for a top 5 draft pick.

I might be the only one with this problem but I constantly confuse who is who. At the top, when you write "based on characters by:" can you write in parentheses what their character is called? Maybe it isn't all that important but idk who the fuck is Anthrax/D-Jam/Everett etc. lmao. The only ones I know are my guy, Rose, Zack's character, and Mav. Edit- Just read the super bowl one. Super sad Stevo. But really nice writing as usual.

badgers replied to DonovanMcnabb for H.O.F's topic in Other Sports

Spoke too fuckin' soon, Dunleavy is gonna be out for about 2 months. Luckily we no longer have Thibodeau so this means that some of our bright and shining bench players will get that playing time rather than Kirk Hinrich.

Jesus. I can't decide if the Lions OC (or whoever calls plays) is the problem or if Matt Stafford just sucks ass. The INTs were on Stafford they were just bad throws and he definitely had a lot of misses that game but the Lions seemed to constantly be in bad positions. Broncos do got a good D so give them credit but the Lions are just so underwhelming on offense especially with all that talent. Did they lose some big pieces that I can't think of from last year? And DMac yeah I agree I've said for years if it's iffy, put down the whistle and let them play. Also how the FUCK was that Stafford fumble not overturned? Was clearly in the process of throwing the ball.