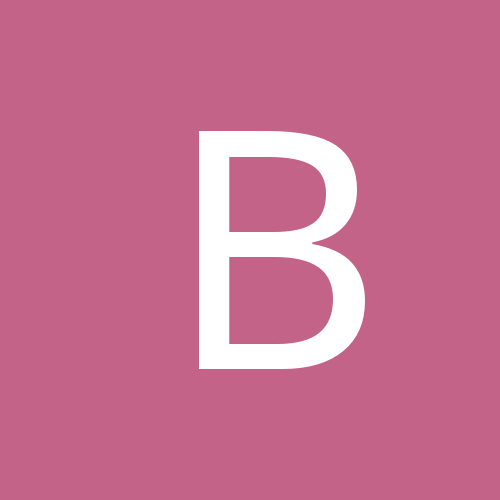 Content Count

46

Joined

Last visited
Community Reputation
2
1st Round Draft Pick
BroadcastinMayne posted a topic in AFC

This year is shaping up to be another fantastic year of football! And something that i feel is new this year is the AFC East division. Usually it really only comes down to New England and whether they'll have home field advantage in the playoffs or not. However this year i feel its been blowin wide open. Miami has alot potential, Buffalo has alot of questions but talent on both sides on the ball, New York has a few things to sort out and New England has the biggest defficite to over come but have the best possible tools to do so with Bill Belichick and Tom Brady. This division will come right down to the wire, mostly between Miami and New England. Who do you believe takes this division? For me, i think the phins will get some "back in the playoffs revenge." First time since 08

BroadcastinMayne replied to housemd's topic in AFC

Wow, wel thats unfortunate. I love A-Dub man. Hopefully will one day make it into the Arizona Cardinals Hall Of Fame! He deserves it just for sticking around as long as he did haha

Ya the dude has alot of potential, more tread than Ronnie as well and of course your new coach Wiz loves Ryan. Itd actually be a great place for him now that you say something.

To be honest i feel like Alfonso Smith has been more impressive, Taylor has gotten more touchs though so far.

BroadcastinMayne replied to Vin's topic in NFC

Huh!! Thats what i said, straight cold blooded. Then Carpenter gets he's one and only field goal blocked then would be let go. The whole situation is just kind of screwed up from what we get to see, obviously we dont know what exactley happens between players and coaches but again the whole kicking situation for AZ this week has been STRAAAAANGE!

BroadcastinMayne replied to BLUE's topic in AFC

Ya that was maybe the biggest mistake the organization (besides signing Mr. Emmitt Smith) has ever made. DRC should be shouting down fields with Peterson, Wilson, and Kerry Rhodes if it was up to me ahaha. But the complete organization a joke? That would meen your boys are at the same level cause almost every Sunday AZ vs SF hit the same field its gonna be good ole smash mouth rivarly football, and you never really know whats going to happen.

Ehh we dont have alot of big name guys but i see talent and potential at the running back position. Rashard Mendenhall really surprised me saturday but seems to still have some uncomfort in the knee. I wish we'd keep Williams but i get the feeling Coach Arians just doesn't see any production possibilities at this time with him.

BroadcastinMayne replied to rzb's topic in NFC

Speed is a amazing thing to have in this league but of course speed can kill. If this young man has decent hands, decent route running skills, and ability to get on the same page as Carson Palmer he could make a difference but before anything like that has to happen he's gotta show heart. I'd love to have a super speddy recevier at 4th or slot depth chart spot like Andrea Roberts acouple years ago. I dont care what anybody says about Arizona, they have a good looking football team so far and believe me i know theres still ALOT of time before regular season start so it could go one way or another. But that is a sick video with Gill on the tredmill!

I 've been hearing this alot on the streets, friends, NFL network experts, and online that AP the Beast will rush for up to 2,500 yards this year. In my mind that seems very unlikley i meen he is by far the hardest working, best RB in the game and could became an all time great if he continues. But unless Minesota only throws the ball like 10 times a game, the defense has a killer year, and Peterson's body holds up then its a POSSIBILITY he could get that feat. Minesota doesn't want to do that and they wont, i feel Christian Ponder has grown alittle and this is a hot seat year for the young man so Minesota will pressure to throw the ball and we'll see what he's made of. So no not 2,500 yards for AP the Beast but i can see back to back years possiblly because he's a much more rounded out Running Back than Chris Johnson

Well all football for me started on the PS2, at 6 years old and i learned everything i needed to know to became a NFL fanatic. But AZ hasn't always been my favriot team but amongst the 3. I Liked Baltimore because they were new to the league and had already won a super Bowl (Just like the Arizona Diamondbacks in MLB. Plus they both were rockin purple at that time and there really weren't any other teams MLB NFL that did) And I LOVE smashmouth defense and thats what they've done really since becoming a franchise. Now with the Eagles im not gonna lie im a big Eagles Fan because of the Video Game 2K5. I played that game so much at many parts of my life because itd reel me back to it and i'd only play as Philly. It just morphed me into a philly fans that just continues to be up and down experince. With Arizona it was hard because im bored and raised in AZ and support all in state teams no matter what the team is. And my team the Cardinals were straight terrible. Queitly i was a fan, but ive been able get alot more louder and have latley kept it at a frustrating tone but through the THICK and thin i will continue to be a #1 Arizona Cardinal fan

BroadcastinMayne replied to housemd's topic in NFC

This is unfortunate, Williams has alot of talent and i know he's had he's issues but to name Rashard the starter this early is ridiculous. Like dutch said it's favrotisim, and Rashard just got to AZ. Williams knows the system better and has alot to prove. I think the ultimate for AZ would to be give both these guys a chance on Sundays, share the rock they have two different running styles which would would make defenses have to adjust and they've both have had injury problems so less wear.

BroadcastinMayne replied to nharryman's topic in AFC

San Diego has done a great job with Manti so far and i think all the GF problems are in the past. From what i've heard and watch alittle of Manti looks like a somewhat solid LB but im really intrested to see if he can make the transition from college to pros with on field play on Sundays. Just like every other rookie that gets drafted, theres just such a difference from playing games in NCAA to NFL and plus the media is alot more in your face and it constent so that'll be another thing im intrested to see once the season is underway.

BroadcastinMayne replied to BC's topic in NFC

I haven't had alot of people agree with me and this will be no different im sure, but to be honest i think this has a chance to be a even better rivalry than PIT and BAL has been. Of course it starts with hard nose D, which these 2 teams have and smack talk? You got the loudest player in the game right now in Richard Sherman and Seattle embraces it and will some what duplicate it and leaders of San Fans D like Patrick Wills will be quite with his mouth and loud with his hits but Navarro Bowman is a pretty chatty guy next to Willis. The skill of both the defenses are amazing and only growing and getting better. Something that Baltimore and Pitsburgh hasn't had was hardnose up the middle running like both teams have in Lynch and Gore. Theres nothiong like running the ball right at the D you despise, taking every hit they deliever and wearing them out mentally and phisically 2 of the best running backs tin the league that do just that. Then you look at the QB position and from last year till the end of their careers and denpending on how they do, post career, Kapernick and Wilson will always be compared. Along with the others but there will be alittle more competition with Collin and Wilson and much more comparison. And as you mentioned the coaches have no love loss between each other since there college days! Another thing this rivarly has that Pitsburgh and Baltimore didn't have was coach haterd. You can't deny that Baltimore and Pitsburgh's games, every game they played against each other, had a playoff feel to it because they knew one of those 2 teams were going to win that division. And it'll be no different with San Fran and Seattle this year and probably the years to come. As a Cardinals fan this pains me, but as a football fan its exciting at the same time. No better teams in the NFC, no bigger rivarly in the game from last year untill..... well, who knows! NFC from worst to first and it'll take alittle while with this being a less talked about division but i believe more people will start to see what you've brought up comparing these rivalries.

BroadcastinMayne replied to BLUE's topic in AFC

Yes this will be very intresting to watch but i feel there wont be much Tebow time in New England other than sidelines and off the field interviews. Don't understand why Bill brought the circus to town but i've come to learn and respect everything this man does. One of the best to be in the organization. Seems like he never has wasted talent and when he does there not in New England very long.

BroadcastinMayne replied to Dutch's topic in NFC

I think Cary Williams is a great guy to have on the Eagles D. Good father, i love the attitude he's blunt with business and a good corner coming from the Ravens organization. And i agree that people shouldnt get mad that players are missing VOULENTARY workouts. How ever with Hakeem Nicks situation i think its alittle different. Sorry to put some you G-Men talk on your Eagles forum but i had to throw that out there. I love what you do with all the Eagle news you put up here and imma try to do the same with my Cardinals.