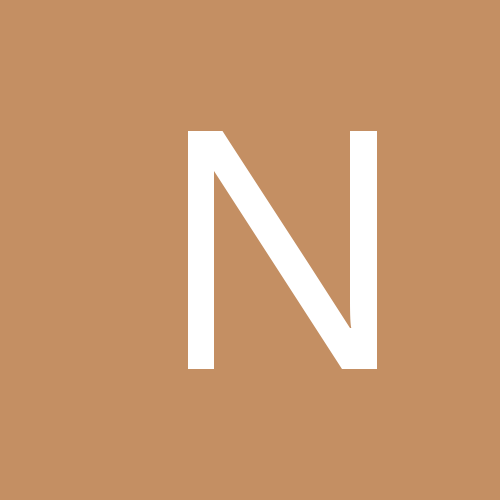 Content Count

659

Joined

Last visited

Days Won

5
Community Reputation
-1
Developmental Project
About NYGIANTSFLYHIGH
Rank

It don't mean a thing...If ya aint got that Ring!


Birthday

07/03/1986
1. Los Angeles Rams (From TEN) - Jared Goff 2. Philadelphia Eagles (From CLE) - Carson Wentz 3. San Diego Chargers - Jalen Ramsey 4. Dallas Cowboys - Joey Bosa 5. Jacksonville Jaguars - Laremy Tunsil 6. Baltimore Ravens - Ronnie Stanley 7. San Francisco 49ers - Deforest Buckner 8. Cleveland Browns (From PHI From MIA) - Paxton Lynch 9. Tampa Bay Bucs - Vernon Hargreaves III 10. New York Giants- Myles Jack 11. Chicago Bears - Jack Conklin 12. New Orleans Saints -Sheldon Rankins 13. Miami Dolphins (From PHI) - Ezeikel Elliot 14. Oakland Raiders - Reggie Ragland 15. Tennessee Titans (From LAR) - Taylor Decker 16. Detroit Lions -Shaq Lawson 17. Atlanta Falcons - Darron Lee 18. Indianapolis Colts - Ryan Kelly 19. Buffalo Bills - Kevin Dodd 20. NY Jets - Leonard Floyd 21. Washington Redskins - William Jackson III 22. Houston Texans - Laquan Treadwell 23. Minnesota Vikings - Josh Doctson 24. Cincinnati Bengals - Will Fuller 25. Pittsburgh Steelers - Eli Apple 26. Seattle Seahawks - Robert Nkemdiche 27. Green Bay Packers - Jaraan Reed 28. Kansas City Chiefs - Eli Apple 29. Arizona Cardinals - Noah Spence 30. Carolina Panthers - Mackensie Alexander 31. Denver Broncos - A'Shawn Robinson

Draft order updated after Rams/Titans trade

Good catch....was combining Coleman and Fuller I guess lol

Hello boys and girls.....been a while! Was browsing around and talking in the shoutbox. Didnt know if you guys still did this style mock draft game so I figured Id give it a whirl. Predict the draft picks 1-31 (lol Pats) For the correct player in the correct draft position you are awarded the number of points that match the selection (ie first overall pick, 1 point, 7th overall pick 7 points, etc etc) If you choose the correct player, for the correct team, in a different draft position (ie trades) you will be awarded the full points of the pick position (ie Rams trade to 6 for Goff, but you predicted Goff falling to the Rams at 15, you will receive 6 points) For the correct player, in the correct draft position, for the WRONG team (ie trades) you will receive half the points of the draft position (ie pick 10 is worth 5 points, pick 15 is worth 7.5 points, etc) So if you're interested, post your mock draft! Thanks guys, hopefully Ill be able to be back around daily again, good luck! -NYGFH Draft Order 1. Los Angeles Rams (From TEN) 2. Cleveland Browns 3. San Diego Chargers 4. Dallas Cowboys 5. Jacksonville Jaguars 6. Baltimore Ravens 7. San Francisco 49ers 8. Philadelphia Eagles (From MIA) 9. Tampa Bay Bucs 10. NY Giants 11. Chicago Bears 12. New Orleans Saints 13. Miami Dolphins (From PHI) 14. Oakland Raiders 15. Tennessee Titans (From LAR) 16. Detroit Lions 17. Atlanta Falcons 18. Indianapolis Colts 19. Buffalo Bills 20. NY Jets 21. Washington Redskins 22. Houston Texans 23. Minnesota Vikings 24. Cincinnati Bengals 25. Pittsburgh Steelers 26. Seattle Seahawks 27. Green Bay Packers 28. Kansas City Chiefs 29. Arizona Cardinals 30. Carolina Panthers 31. Denver Broncos

NYGIANTSFLYHIGH replied to RazorStar's topic in NFC

So this is the kind of spew Ive been missing the past few years? Jeez, might have to disappear back in to the night

Well after a good 2 day cry....Im finally coming to grips with it all. What a shitty shitty way to go out. 2 CHIP SHOT missed field goals, and Mark Fuckin Sanchez.....Unbelievable. Well time to put it behind me and try and have a good run next year. Thank you guys for all the help over the last 3 weeks, much much appreciated.

Ok ok. You guys are right, gona stick to our guns

You think so Raz? I'd bet the farm on the Packers this week and next. I don't see them losing a game that's going to be fore the division and probably a 1st round by, in Lambeau, in December

Thanks waffles!!! Major question at hand now though. Do we get ballsy? Tske Panthers this week too and save the Packers for next week at home VS Detroit? Gives us 2 pretty solid picks next week in Dallas and GB

Scary in the first 27 minutes but I'll take it!!!!

Havent been this nervous on game day since the last Giants Superbowl......We're rolling with the Jaguars tonight.....Here goes nothing! Wish me luck!

Thanks oochy Yeah I agree, right now it looks like without Bortles my hand is being forced towards Carolina I can't take dallas this week for a multitude of reasons -Demarco Murrays injury is #1. Even if he plays, I have to figure hea going to be limited -Dallas, put simply, has not played well at home this year, 7-0 on the road and just 3-4 at home -It's a December game after a BIG win for them -On paper, taking Dallas in week 17 is an easy pick. It's still December, but I'm more confident with them winning in Washington vs a bad Redskins team as opposed to vs Andrew Luck at home with no/limited Demarco Murray If Bortles plays, I will definitely revisit it, but right now it looks like Carolina

Thanks Natos....Im trying so hard NOT to over think this. I KNOW the Panthers are the safer pick. But the fact that I also know than 12-15 of the other 15 guys remaining are all going to take them keeps getting to me. If the Browns found a way to win, and I somehow find the BALLS to take the Jags and that pays off it would be unimaginable. I am now, however, hearing that Bortles might not play. Chad Henne may get the nod. Bortles sprained his foot/ankle late in yesterdays game. He did come back in, but is now questionable considering they play in about 72 hours.

Down to the Sweet 16 Waffle!