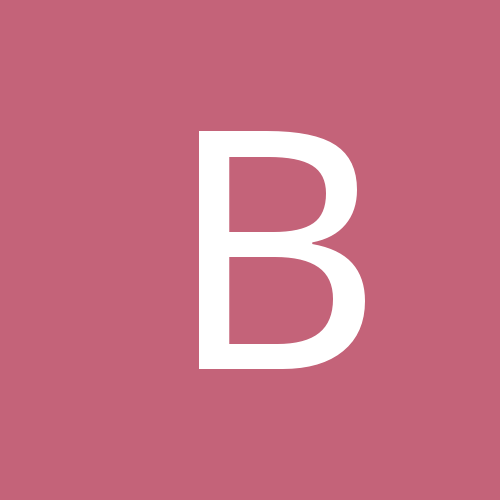 Content count

2,931

Joined

Last visited

Days Won

4
Community Reputation
285
Franchise Player
About BigBen07
Recent Profile Visitors
The recent visitors block is disabled and is not being shown to other users.
Well it WOULD have been, had Buffalo's offense not taken the day off again. This is pathetic lol

BigBen07 replied to Vin's topic in AFC

I'll save them time: Dumb move to begin with.

Garret Sparks with 33 saves in an unexpected start tonight. Leafs with another win. Auston Matthews had two assists and became the fifth player in NHL history to have multiple points in each of the first seven games of a season in the Toronto Maple Leafs' 4-1 win against the Los Angeles Kings at Scotiabank Arena on Monday. Matthews joined Mario Lemieux and Kevin Stevens of the Pittsburgh Penguins (1992-93), Mike Bossy of the New York Islanders (1984-85) and Wayne Gretzky of the Edmonton Oilers (1983-84) to start a season with seven consecutive multipoint games. Matthews leads the NHL with 16 points (10 goals, six assists); his six-game goal streak ended. Senators helping the Jets with a W over Dallas. Thanks, Ottawa.

Holy crap. Toronto scoring goals early like they're going out of style. THREE players with 10 or more points already. Obviously it isn't gonna last but it's still crazy. No games tonight. >_<

Washington rolls over the novelty team and the Flyers win a high scoring one.

Damn. Kings got amazing goaltending tonight, otherwise the Jets would have smashed them. I'll take the W though. That was a great defensive effort by Winnipeg Preds and Stars lose! Auston has 7 goals already. Wow.

Auston leading the three stars of the week. Leafs-Hawks was off the rails late in the game lol

Exactly all this. Jones has completely fucked up everything, but he doesn't care as long as he gets his money. Dallas is fortunate that they aren't having constant losing seasons. It's pathetic.

Agreed on Cole. I'm glad he got a chance to prove himself. Same here re: Astros to repeat. :)

Yes. Wild are really mediocre. Although I would love to have another playoff meeting against them so we could sweep All good. I never had an issue with the Avs. Especially since three of my fave all time players were on them for a long time.

Jets with that 3rd period smackdown. Mark and Blake with two points each

Holy shit! NL WC game was a nailbiter! That 7th inning in particular... wow. How the Rockies escaped that without surrendering at least 2 runs is awesome. And that was with a catcher's interference AND wild pitch happening! And three consecutive 2 out singles in the 13th prove to be enough. Hats off to Freeland for his amazing start. Rockies moving on to Milwaukee for their NLDS! Game 1 of that goes Thursday at 5:07 PM.

I have no idea how the Jets can top last season. That was such a fun ride. Aside of the usual issues still being around the league, I'm looking forward to the puck drop!

It's the AFC Least. The status quo must remain.