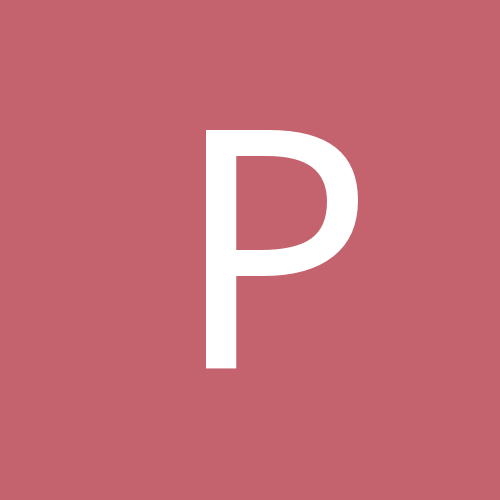 Content Count

850

Joined

Last visited

Days Won

16
Everything posted by Phins4life
Kind of multi-tasking between The Long Dark and No Man's Sky, with the latter quickly becoming one of my favorite games.

Starship Troopers. Still hoping for a reboot one of these days.

Mods, feel free to merge with an older thread as necessary...just couldn't find it. Any COD folks on XBL? Playing alone sucks and having a few TGP comrades to play with would be legit. Feel free to add me...jack0fnotrades (zero in "of").

I think this has been coming for some time, but I kind of feel for Dalton. He has a rookie head coach, his best receivers are injured and his O-line has done little to help him out. Having said that, it isn't surprising that the coach wants to see what he has in their rookie QB in a virtually lost season.

Is it possible to have a negative number here? But seriously...I'd say Reshad Jones might be the only one, and that's a very outside shot. If we hadn't let Wake go, he feels like a lock.

I still believe the sky judge idea was better, and would have ensured a higher amount of real-time quality assurance for ALL calls on the field, rather than the one. I mean...looking at the challenge win %, it's pretty obvious officials are extremely hesitant to overturn even some obvious (if not egregious) calls, for fear of looking inept. It has a very political stench to it, and that's the part I hate.

From a roster talent standpoint, I agree. But imagine the over-the-top shock if a team that went sub-.500 last year and had no offense in the pre-season beat the most hyped offense in football. And if Mahomes actually has an average day...gasp. Panic mode engaged. It's more about the post-game media perception than the parity.

Brightburn. Kind of torn. Entertaining enough, but didn't do nearly as much as it could have with such a cool premise.

Ravens/Dolphins will be closer than the over/under implies. Browns torch the Titans by at least 2 TDs. Jags pull off the biggest upset of the new season season by a hair. Patriots remind me why I hate loving a team in their division. Wish I knew how to quit those Fins.

Week 1: Packers @ Bears (TNF) Rams @ Panthers Titans @ Browns Chiefs @ Jags Oh, yes, I did. Ravens @ Dolphins Falcons @ Vikings Bills @ Jets Redskins @ Eagles Colts @ Chargers Bengals @ Seahawks Lions @ Cards Giants @ Cowboys 49ers @ Bucs Steelers @ Pats (SNF) Texans @ Saints (MNF Game 1) Broncos @ Raiders (MNF Game 2) Tiebreaker (total points for MNF Game 2): 33

For my "nuanced" responses: 4. Red flag laws ride a fine line between protecting the public from potentially dangerous people and stripping individuals of their inherent right to bear arms. I believe law enforcement and family members alike should have to follow a process that would involve arranging psychiatric evaluation to confirm someone really is a danger to themselves or others. If it is determined that they aren't, their right to own weapons should be instantly reinstated. Even this process isn't flawless, but as long as people are relatively safe from knee-jerk armchair diagnoses, I think the right intentions are there. 5. I'm a firm believer that people can be rehabilitated, and for those who can, they shouldn't have to continually pay for their past misdeeds without a chance to vindicate themselves. I think a good compromise is to establish a suspension period, and then a process or some kind of board evaluation that would give a member of society a chance to prove they are fit to own weapons. Again, there's a fine line between keeping people safe and stripping people of Constitutional rights. There needs to be a balance. 9. The driving force behind mass shootings in our nation is a combination of 2 things, in my opinion: - Easy access to high capacity weapons designed to take out multiple soft targets in a very short span of time (Dayton shooter is a perfect example of this lethal efficiency) - Unabashed hatred for the "other". Lack of tolerance and the racial and cultural divides are painfully obvious in the wake of many of these types of shootings. The Vegas shooter feels like an outlier...those situations where no motive is immediately obvious. To quote Michael Caine, maybe some people really do just want to watch the world burn. I'm by no means an expert on gun violence or the causes behind it, but my biggest issue has been the ease of access to semi-automatic assault-style weapons. For those who have never shot an AR-15 or M-4, let me make this point...I work a desk for a living, and yet I still manage to shoot expert every year on my qualification. That's how easy it is...and I don't think civilians should own them. They are offensive weapons designed specifically to inflict large amounts of casualties in a very short span of time. I will always support the ownership of handguns, shotguns, hunting rifles...provided there are measures in place to ensure responsible people are buying them. I like the idea of enforced waiting periods. If you have to wait for a mandated period of time before you can finalize a divorce, you should have to wait a mandated period of time before you buy something that can take a life. I also like the idea of having to have a license to own weapons, not unlike having to own one to drive a car. And just like a driver's license, I think there should be a requirement to have to renew one for gun ownership. It doesn't feel like that big of a commitment for those who have innocent intentions, and it would put me more at ease knowing those kinds of measures are being taken without completely stepping on our rights.

Because these picks don't matter this early... 30 28 Jacoby Brissett stuns the critics and shines all season in an offense that was originally built for Luck to make the big push. Thanks to the new PI review process, we get a rematch of SB XLIV, featuring a stubborn Colts team that doesn't roll over nearly as easily as last time. Brees executes a game winning drive capped off by a last second FG, concluding an epic HoF career. He announces his retirement during the trophy celebration.

MVP: Drew Brees. I feel like his career has a lot of parallels to DiCaprio in some ways. Really good for so long, but always missing that one piece of hardware. This year will be Drew's "Revenant" performance. OPOTY: Alvin Kamara. It felt very close between him, Barkley and McCaffrey. Ultimately I believe Kamara will benefit more from a well-oiled offense that will keep the defense spread out enough to give him room to cause headaches every Sunday. The other 2 will have to deal with far more stacked boxes that will slow them down in the long run. DPOTY: Aaron Donald, because...well...Aaron Donald. A third straight would solidify him even more in NFL lore as a regular subject of GOAT arguments. OROTY: David Montgomery. I'm sure most people will give Murray the nod by default. But David is just fun to watch, and he has an elusiveness in space that reminds me a lot of Nick Chubb. He'll also be in a better overall offense, giving him more chances to succeed. DROTY: Josh Allen. I think it will be very close between him and Bush. Allen is such a force of nature, and I'm always more biased towards pass rushing DE's. No disrespect intended to Bush in the slightest. CBPOTY: Albert Wilson. Hear me out before you laugh. With the arrival of Preston Williams, Grant's shift to the outside and Kenny Stills' departure, Wilson will be moving back to the slot...his strong suit. And he's a RAC machine. Regardless of the starting QB in Miami, he will be a favorite safety valve on an offense hurting for established talent. The caveat to this is basically whether or not voters account for strictly individual performance or also factor in team success. If the latter is the case, I believe it will be Jimmy G. Something else to consider...does being away from the game for a year...but not injured...count? If that's the case, Le'Veon Bell should also be considered...and heavily favored. COTY: Freddie Kitchens. A playoff birth would break an 18 year drought, and bring the Sashi Brown/John Dorsey rebuild to full fruition. There's almost no way it goes to anyone else in that scenario. My runner-up is Matt LeFluer, assuming he and Rodgers can mesh well and turn it around in Green Bay. I have a soft spot for rookie coaches.

I figure it's best to just have one thread I can throw all my random thoughts into rather than pollute the forum with dozens of different topics. The biggest things on my mind at 2230 LST, when I should really be resting up for my promotion test tomorrow, are as follows: The Tannehill dilemma: I really respect him as a person and as a guy who's never seemingly been a locker room distraction. He's a good dude with a good work ethic, and he's going to find a team. Having said that, I concede it's time to dump the wasted money and continue the trend they already started by releasing Branch and Larson. The answer, in my opinion, is not to pursue anyone in free agency. No one there is really worth it. I'm thrilled they didn't decide to flush away $20 million on Foles. Don't get me wrong...he's easily the most clutch you'll see from a backup being paid like a starter. Might be because he used to be a starter, but I digress... No free agency. The solution is simple. When I first heard the growing hype around Murray, it wasn't hard to take Kingsbury's old quote and do the math. Kyler's stock went way up once everyone found out he's a half inch taller than whatever the dreaded arbitrary height threshold is for "successful" NFL QB's, or that he didn't have tiny Trump hands. So then I started wondering about Rosen...and then I heard analysts and pundits discuss it out loud and now I'm feeling pretty strongly about it. Miami should trade for him. Especially if the Cards are willing to accept the absurdly low price of a third rounder. Miami could even sweeten the deal by offloading Parker to an Arizona offense that could use a little depth at WR. Fitz won't be ageless forever. Both guys get a fresh start on a team with a need at those respective positions. And Miami cuts a solid amount of cap space with 2 personnel moves they were going to make anyway, while obtaining a potential franchise QB in the process. And if he doesn't pan out, Trevor Lawrence just so happens to be draft eligible the same year Rosen's rookie deal is up...unless I've done my math wrong. There's almost no way Miami loses in this scenario, the way I see it. Am I crazy? I'm curious on other people's takes. Frank Gore and Cameron Wake : Wake is probably my favorite Dolphin since Marino. I love his leadership, attitude and of course the fact that even at his age he's still an athletic freak of nature. I'll be sad to see him walk away from Miami, but if I'm honest, there aren't many players in the NFL without a ring who deserve one as much as him. I'd be thrilled to see him end up with a contender like LA or KC. Maybe the Saints. He upgrades the depth of basically any 4-3 line he ends up on. Somebody will take him. Maybe the Colts, now that I think about it. They almost have enough money to buy a small country...they might as well spend some of it on a great leader with a solid pass rushing resume. Ballard is a freaking genius over there. As for Gore, I hope the Fins re-sign him. Not because they need his rushing talent (although they do), but because they need his veteran leadership on the offensive side of the ball, especially if they trade for the aforementioned Rosen. Not to mention, it would just be really cool to watch him move up the all time rushing list while wearing Fins colors. He won't come at a steep price, and I think it's a sound short-term investment. The Draft: For the longest time, I hated it when Miami took a trench fighter in the first round. Now, all I want is for them to stock up on offensive and defensive linemen. It's like that moment when you grow up and actually appreciate all the socks and underwear you get for Christmas. You just can't do without that stuff. And dear God, does Miami need help on that O-line. The only one worse last year was Arizona. I'd hate to see Rosen get traumatized like that in back-to-back years. He'd never be the same after that. So if you're hearing me, football gods, I'll be more than happy if we end up with a guy like Williams, Taylor, Bradbury or any of the other first round graded big guys this year. That's enough out of me for now. Gotta go bomb this test tomorrow. Thanks for reading.

Perhaps. It might be what they have in mind, to be honest. It's just not how I'd do it. But again, this isn't a knock on Tua's quality. I just don't like the "throw stuff at the wall until it sticks" approach when it comes to drafting QBs. I want to wait until I find the one that I'm convinced I shouldn't pass on. For me, Tua isn't that guy. But in that vein, I'm also trying to put my faith in a scouting department that, up until the last 2 drafts, has been sketchy at best. They haven't inspired much confidence in their player personnel assessments over the last 2 decades, as a rule.

They just picked up a former first round QB who deserves more than one season behind a similarly shitty offensive line as he had in Arizona. Giving him another year gives him a little more confidence and provides a better performance sampling for interested parties by the time his contract is up. I would prefer an O-line rebuild for 2020, and target Trevor Lawrence in 2021 if Rosen hasn't progressed as desired. It's not to say I don't like Tua...he's the only one I'd want from this class. He's the most accurate and the most complete, albeit with a few flaws of his own. Additionally, I don't actually believe Miami will be drafting first. I feel like that will go to Cincy, Washington or Oakland. Top 5, yes. Probably top 3. But that means they may have to trade draft capital to move up for a QB I'm not 100% confident in. Draft capital that would be better used shoring up the O-line. And if they are drafting first, they'd be better served trading down to horde more picks, in my opinion. Then they could maybe pick up a 2nd or 3rd round QB for a fraction of the cost to challenge Rosen in training camp and/or play the new backup. Basically I'd like to see Miami avoid the kind of situation the Colts found themselves in with Luck. It ended up being too little, too late. Investing in pass protection before investing in a franchise QB has always felt like a smarter move for me over the long haul. We've waded through mediocrity for the last 2 decades. What's 2 more seasons?

Phins4life replied to oochymp's topic in AFC

I guess what bothers me most about this situation is twofold: 1. I don't blame Schefter for doing his job. If he hadn't broken the news, someone else would have. I'm more annoyed with the source of the leak. Whether it was intentional or just a slip of the tongue, it was not that individual's story to break. This was a life-changing decision for Luck and a season-altering one for the Colts. Common decency would be to let Luck go out on his terms, because it's the right thing to do. 2. I understand fans being upset about suddenly losing a key part of the team so close to the start of the season...but booing a guy like Luck, who (from an outsider's perspective) seems to have been nothing short of a model citizen for the franchise, is in extremely poor taste. It says volumes more about those fans than it does about him as a player or person. At the end of the day, fans do not own the rights of players or their career decisions. Acting entitled doesn't do them any favors. On top of that you have idiots like Gottlieb calling not wanting to endure more rehab a "millenial thing". Bitch, please. Luck's injury history reads like the DSM. Only someone who hasn't endured that kind of punishment would say something that tone-deaf, sarcastic or not.

Been a while since my last random musing, so in honor of the end of the pre-season and roster cuts, here are 13 bold(ish) predictions for the Miami Dolphins in a year bound to be filled with mediocrity: 1. There will be at least 2 starting QB changes before the bye week. Whoever is starting after the bye will be our guy till the end. 2. Due to injuries, one of the Dolphins rookie running backs (Gaskin/Laird) will have a breakout performance of 100+ scrimmage yards and at least 1 TD. 3. Preston Williams will finish the season in the top 10 for AFC OROTY votes. 4. Albert Wilson will finish the season with more yards after contact than any Dolphins running back. 5. Josh Rosen and Ryan Fitzpatrick will each finish the season with at least one 3-TD performance. 6. Josh Rosen and Ryan FItzpatrick will also each finish the season with at least one 3-INT performance. 7. Miami QBs will take at least 70 sacks combined. 8. Sam Eguavoen will finish the season with 10 sacks or more. 9. Jerome Baker will finish the season with at least 5 sacks and 5 total forced turnovers. 10. Minkah Fitzpatrick will finish the season with more interceptions than Xavien Howard. 11. Miami will upset at least 1 playoff contender after the bye week. 12. Jason Sanders will kick the 50+ yard game winner in that upset. 13. Miami will not draft a QB with their first pick of the 2020 NFL Draft. That honor will go to an OT.

Not a chance in hell any Dolphin gets an award nod, except maybe CBPOTY (see below), but I'll take a crack at this... MVP: Literally nobody, but for the sake of the thread...Fitzpatrick. No, no, no...not that one. The talented one...on the defensive side of the ball. He's likely going to be on of Miami's few stat monsters, thanks to Flores' defensive mindset and his willingness to utilize him as a Swiss army knife. OPOTY: Whichever QB gets the most starts, because the runners won't see enough daylight to even sniff an award, and receivers have to work way too hard to be considered. DPOTY: Minkah Fitzpatrick...again. I was kind of torn between him and Jerome Baker, but in the end I think Minkah is more polished and can play more spots on the field. Contrary to popular opinion, I don't believe Xavien Howard is the most talented defender on the team, and he certainly isn't the most versatile. CBPOTY: Albert Wilson. He was one of the most exciting pieces of the offense last year before his injury, between his reliable hands and his RAC ability. If he can return to form, he could actually be in the conversation. OROTY: Preston WIlliams. He flashed some incredible ability in pre-season week 1 against the Falcons, but then kind of fizzled out a bit. If he stays out of trouble and continues to work on his craft, he has the size and hands to be an anchor in this receiver corps. DROTY: Sam Eguavoen. I have a helluva time remembering how to pronounce his name, but he was a lot of fun to watch as the pre-season wore on. I love his motor. At times it seemed like he was always near the ball by the time the whistle blew. I have the slimmest of hopes that we've found Wake 2.0. Let a guy dream.

Leave it to Sean to boil it down to the power of the vag. True story, though. In all seriousness, really good question. Aside from the usual social needs we have as humans, such as love, family, etc...in some ways for me it's money. Not the pursuit of wealth...more the pursuit of financial freedom. I'm 32, and I've been in debt since I was 20. Basically my whole adult life. I don't need much money to be happy. Job satisfaction does way more for me in the long run. I think a lot of people fail to realize just how far $50-60K a year can take you when you aren't paying off loans and credit cards, and that's all I really want. I want every penny I earn to be mine to do with as I see fit. More than money, though, I've found I crave mentorship and teaching opportunities at this stage of my adult life. Not curriculum...I despise structured education. Just everyday situations where I have the chance to teach a younger peer something about the job or how to be a better Airman or NCO, or just a more responsible adult in general. It's extremely rewarding when you see that moment where it clicks for them, and now they're that much wiser and independent. I want to teach them how to fish so they won't need me when I retire, and if they end up surpassing and replacing me, I'll feel like I did something right. And thirdly, pussy.

Phins4life replied to BC's topic in NFL Draft

I think I'm honestly more thrilled that Miami didn't take a QB than I am that they DID take one of the best DT's in the draft. Honestly, any pick besides QB would have made me happy. The fact they landed Wilkins is icing on the cake for me. For round 2, I think a number of picks would make me happy...perhaps Risner or Ya-Sin, for example. Or a trade down to bulk up on 3rd and 4th rounders or even something in 2020. I'm still afraid they might try to go for Lock or Grier...nothing against them personally, but there are still too may other nagging needs that need greater attention.

Recently binged Black Summer. Pretty mediocre on the acting, plot and character development. They just didn't add anything that hasn't already been done way better, but I enjoyed the cinematography and the minimal musical score and the way they were effectively used to build tension. Been re-watching Bodyguard

I know each of us has that one cursed sequence of events in our team's history that stands out among the rest. Just curious to know what yours are. For me, it's way too easy. The day Miami waived Drew Brees due to "medical concerns". The doctor who oversaw the shoulder surgery and the recovery confirmed he was 100% healed, even going so far as to say it was no more at risk of re-injury than before the labrum tear. Obviously, medicine is an imperfect science, but if a specialist gives that kind of vote of 100% confidence...come on. Over a decade later, Brees and the Saints continue to crush my soul with every great season and record surpassed, while we continue to hunt for the next Marino and at least a halfway decent year that doesn't rely on gimmicks like the Wildcat. Miami's QB scouting department is mediocre at best, so my hopes are slim. Amplifying the frustration is that Brees preferred Miami by a large margin. Even months later, when it was obvious Saban had messed up, he doubled down, insisting it felt like the best call at the time. And yet...we went with a guy who had completely shredded his knee the season before. Medical concerns? Spare me. Any number of excuses would have sounded more plausible than the one he chose to hide behind. We went into 2006 with a defense led by Jason Taylor, Zach Thomas, Vonnie Holliday and Yeremiah Bell. Mostly aging, but still solid. The offensive skill positions boasted Ronnie Brown (who very well could have won ROTY had it not been for Carnell and Ricky) and Chris Chambers (coming off a career season), along with Marty Booker and Randy McMichael...far from elite, but more than capable of being productive if Brees had had a chance to throw them the ball. I know there's no way to know for sure he would have succeeded in South Florida...between personnel changes, O-line play, offensive emphasis and passing schemes, a number of things could have stunted his development. But maybe they wouldn't have. One thing is for damn sure...Culpepper was the wrong direction and we've felt it ever since. TL;DR: Saban is a great NCAA coach, but an NFL idiot. Okay...whew. Glad to get that one out. /rant

Latest and greatest topic on my mind: The Browns, and how excited I am for them as a football fan in general. And just how good Dorsey is at consolidating talent. People can say what they want about his cap and personnel management styles in KC, but he's also the same guy responsible for helping to build the roster that nearly made the Super Bowl, so...there's that. Now he's making his mark in Cleveland only 2 seasons in. I'm still undecided on the Kareem Hunt move, partially because of the drama that got him in trouble in the first place. But more so because I think Nick Chubb is just a better back, though maybe not the best receiver of the two. He earned that starting role and I think he should have it in Week 1, regardless of Hunt's status. Time will determine if that last opinion is correct or not. Either way he still strengthens the depth, and definitely doesn't make that backfield any less talented. But anyway, seriously...first the Vernon trade, and now OBJ? Again, time will tell if character concerns rear their heads, but Jesus. They gave up a lot for him, but it still truck me as a pretty fair bargain for arguably the second or third best receiver in the game right now behind Brown (top 5 at the very least) who is just entering his prime. But can he stay healthy? Main thing is I feel like this move kind of solidifies the idea that the Giants are leaning heavily towards a rebuilding period, if they haven't already fully committed. I had just kind of assumed Odell was an untouchable, but clearly not. Between these 2 trades, the Giants now have a younger and cheaper option at safety (who might also give them better options in coverage than Collins), a good offensive lineman and a couple of top 100 picks, which I assume they will use on a WR (or T?) and maybe a defensive player(?). I highly doubt they use their top pick on anything other than a QB, but I'm far from an expert. I'm not totally sure what their most pressing needs are, seeing as how they have...quite a few. But clearly, they will need to protect whoever their QB is going to be, and there is a lot of depth this year in the O-line class for them to choose from. Cleveland has obtained their bookend pass rusher to compliment Garrett for the time being, and now a true WR1 that tops off (in my opinion) a very strong and young receiver/tight end corps. Probably the best group in the AFCN, if not one of the best in the AFC as a whole. Add in the fact that Landry and OBJ are great friends IRL, and I think the morale and chemistry on this squad is going to be solid. This offense has a high ceiling, and now what I'm most interested to see is what Cleveland does in the Draft sans their 1st and and one of their 3rd round picks. I would assume the primary focus will be on the front seven to help stop the run and rush the passer on a more consistent basis, and on the O-line. According to PFF, Chubb had just about the worst distance to first contact average...which makes his rushing average that much more impressive. Boosting that run blocking game can't do anything but make him that much scarier. Maybe they get a new safety, or do they stick with Kindred/Randall as the likely duo? The team's turnover differential last year was nothing short of impressive. Lackluster offense shouldn't be a problem this year. All things considered, if they can come anywhere near that turnover production this year along with an improved pass rush, is it out of the realm of possibility they make a push as deep as the Divisional round? Further?