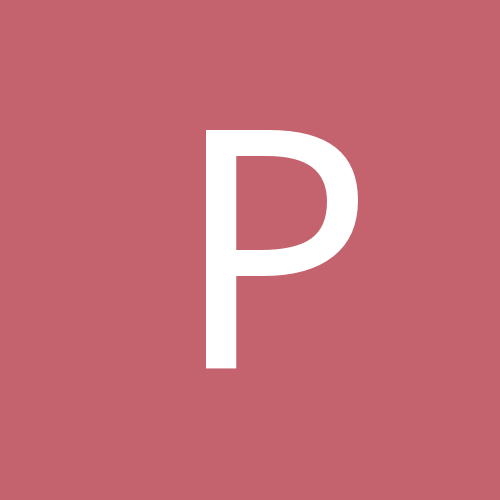 Content Count

830

Joined

Last visited

Days Won

16
Everything posted by Phins4life
Leave it to Sean to boil it down to the power of the vag. True story, though. In all seriousness, really good question. Aside from the usual social needs we have as humans, such as love, family, etc...in some ways for me it's money. Not the pursuit of wealth...more the pursuit of financial freedom. I'm 32, and I've been in debt since I was 20. Basically my whole adult life. I don't need much money to be happy. Job satisfaction does way more for me in the long run. I think a lot of people fail to realize just how far $50-60K a year can take you when you aren't paying off loans and credit cards, and that's all I really want. I want every penny I earn to be mine to do with as I see fit. More than money, though, I've found I crave mentorship and teaching opportunities at this stage of my adult life. Not curriculum...I despise structured education. Just everyday situations where I have the chance to teach a younger peer something about the job or how to be a better Airman or NCO, or just a more responsible adult in general. It's extremely rewarding when you see that moment where it clicks for them, and now they're that much wiser and independent. I want to teach them how to fish so they won't need me when I retire, and if they end up surpassing and replacing me, I'll feel like I did something right. And thirdly, pussy.

Phins4life replied to BC's topic in NFL Draft

I think I'm honestly more thrilled that Miami didn't take a QB than I am that they DID take one of the best DT's in the draft. Honestly, any pick besides QB would have made me happy. The fact they landed Wilkins is icing on the cake for me. For round 2, I think a number of picks would make me happy...perhaps Risner or Ya-Sin, for example. Or a trade down to bulk up on 3rd and 4th rounders or even something in 2020. I'm still afraid they might try to go for Lock or Grier...nothing against them personally, but there are still too may other nagging needs that need greater attention.

Recently binged Black Summer. Pretty mediocre on the acting, plot and character development. They just didn't add anything that hasn't already been done way better, but I enjoyed the cinematography and the minimal musical score and the way they were effectively used to build tension. Been re-watching Bodyguard

I know each of us has that one cursed sequence of events in our team's history that stands out among the rest. Just curious to know what yours are. For me, it's way too easy. The day Miami waived Drew Brees due to "medical concerns". The doctor who oversaw the shoulder surgery and the recovery confirmed he was 100% healed, even going so far as to say it was no more at risk of re-injury than before the labrum tear. Obviously, medicine is an imperfect science, but if a specialist gives that kind of vote of 100% confidence...come on. Over a decade later, Brees and the Saints continue to crush my soul with every great season and record surpassed, while we continue to hunt for the next Marino and at least a halfway decent year that doesn't rely on gimmicks like the Wildcat. Miami's QB scouting department is mediocre at best, so my hopes are slim. Amplifying the frustration is that Brees preferred Miami by a large margin. Even months later, when it was obvious Saban had messed up, he doubled down, insisting it felt like the best call at the time. And yet...we went with a guy who had completely shredded his knee the season before. Medical concerns? Spare me. Any number of excuses would have sounded more plausible than the one he chose to hide behind. We went into 2006 with a defense led by Jason Taylor, Zach Thomas, Vonnie Holliday and Yeremiah Bell. Mostly aging, but still solid. The offensive skill positions boasted Ronnie Brown (who very well could have won ROTY had it not been for Carnell and Ricky) and Chris Chambers (coming off a career season), along with Marty Booker and Randy McMichael...far from elite, but more than capable of being productive if Brees had had a chance to throw them the ball. I know there's no way to know for sure he would have succeeded in South Florida...between personnel changes, O-line play, offensive emphasis and passing schemes, a number of things could have stunted his development. But maybe they wouldn't have. One thing is for damn sure...Culpepper was the wrong direction and we've felt it ever since. TL;DR: Saban is a great NCAA coach, but an NFL idiot. Okay...whew. Glad to get that one out. /rant

I figure it's best to just have one thread I can throw all my random thoughts into rather than pollute the forum with dozens of different topics. The biggest things on my mind at 2230 LST, when I should really be resting up for my promotion test tomorrow, are as follows: The Tannehill dilemma: I really respect him as a person and as a guy who's never seemingly been a locker room distraction. He's a good dude with a good work ethic, and he's going to find a team. Having said that, I concede it's time to dump the wasted money and continue the trend they already started by releasing Branch and Larson. The answer, in my opinion, is not to pursue anyone in free agency. No one there is really worth it. I'm thrilled they didn't decide to flush away $20 million on Foles. Don't get me wrong...he's easily the most clutch you'll see from a backup being paid like a starter. Might be because he used to be a starter, but I digress... No free agency. The solution is simple. When I first heard the growing hype around Murray, it wasn't hard to take Kingsbury's old quote and do the math. Kyler's stock went way up once everyone found out he's a half inch taller than whatever the dreaded arbitrary height threshold is for "successful" NFL QB's, or that he didn't have tiny Trump hands. So then I started wondering about Rosen...and then I heard analysts and pundits discuss it out loud and now I'm feeling pretty strongly about it. Miami should trade for him. Especially if the Cards are willing to accept the absurdly low price of a third rounder. Miami could even sweeten the deal by offloading Parker to an Arizona offense that could use a little depth at WR. Fitz won't be ageless forever. Both guys get a fresh start on a team with a need at those respective positions. And Miami cuts a solid amount of cap space with 2 personnel moves they were going to make anyway, while obtaining a potential franchise QB in the process. And if he doesn't pan out, Trevor Lawrence just so happens to be draft eligible the same year Rosen's rookie deal is up...unless I've done my math wrong. There's almost no way Miami loses in this scenario, the way I see it. Am I crazy? I'm curious on other people's takes. Frank Gore and Cameron Wake : Wake is probably my favorite Dolphin since Marino. I love his leadership, attitude and of course the fact that even at his age he's still an athletic freak of nature. I'll be sad to see him walk away from Miami, but if I'm honest, there aren't many players in the NFL without a ring who deserve one as much as him. I'd be thrilled to see him end up with a contender like LA or KC. Maybe the Saints. He upgrades the depth of basically any 4-3 line he ends up on. Somebody will take him. Maybe the Colts, now that I think about it. They almost have enough money to buy a small country...they might as well spend some of it on a great leader with a solid pass rushing resume. Ballard is a freaking genius over there. As for Gore, I hope the Fins re-sign him. Not because they need his rushing talent (although they do), but because they need his veteran leadership on the offensive side of the ball, especially if they trade for the aforementioned Rosen. Not to mention, it would just be really cool to watch him move up the all time rushing list while wearing Fins colors. He won't come at a steep price, and I think it's a sound short-term investment. The Draft: For the longest time, I hated it when Miami took a trench fighter in the first round. Now, all I want is for them to stock up on offensive and defensive linemen. It's like that moment when you grow up and actually appreciate all the socks and underwear you get for Christmas. You just can't do without that stuff. And dear God, does Miami need help on that O-line. The only one worse last year was Arizona. I'd hate to see Rosen get traumatized like that in back-to-back years. He'd never be the same after that. So if you're hearing me, football gods, I'll be more than happy if we end up with a guy like Williams, Taylor, Bradbury or any of the other first round graded big guys this year. That's enough out of me for now. Gotta go bomb this test tomorrow. Thanks for reading.

Latest and greatest topic on my mind: The Browns, and how excited I am for them as a football fan in general. And just how good Dorsey is at consolidating talent. People can say what they want about his cap and personnel management styles in KC, but he's also the same guy responsible for helping to build the roster that nearly made the Super Bowl, so...there's that. Now he's making his mark in Cleveland only 2 seasons in. I'm still undecided on the Kareem Hunt move, partially because of the drama that got him in trouble in the first place. But more so because I think Nick Chubb is just a better back, though maybe not the best receiver of the two. He earned that starting role and I think he should have it in Week 1, regardless of Hunt's status. Time will determine if that last opinion is correct or not. Either way he still strengthens the depth, and definitely doesn't make that backfield any less talented. But anyway, seriously...first the Vernon trade, and now OBJ? Again, time will tell if character concerns rear their heads, but Jesus. They gave up a lot for him, but it still truck me as a pretty fair bargain for arguably the second or third best receiver in the game right now behind Brown (top 5 at the very least) who is just entering his prime. But can he stay healthy? Main thing is I feel like this move kind of solidifies the idea that the Giants are leaning heavily towards a rebuilding period, if they haven't already fully committed. I had just kind of assumed Odell was an untouchable, but clearly not. Between these 2 trades, the Giants now have a younger and cheaper option at safety (who might also give them better options in coverage than Collins), a good offensive lineman and a couple of top 100 picks, which I assume they will use on a WR (or T?) and maybe a defensive player(?). I highly doubt they use their top pick on anything other than a QB, but I'm far from an expert. I'm not totally sure what their most pressing needs are, seeing as how they have...quite a few. But clearly, they will need to protect whoever their QB is going to be, and there is a lot of depth this year in the O-line class for them to choose from. Cleveland has obtained their bookend pass rusher to compliment Garrett for the time being, and now a true WR1 that tops off (in my opinion) a very strong and young receiver/tight end corps. Probably the best group in the AFCN, if not one of the best in the AFC as a whole. Add in the fact that Landry and OBJ are great friends IRL, and I think the morale and chemistry on this squad is going to be solid. This offense has a high ceiling, and now what I'm most interested to see is what Cleveland does in the Draft sans their 1st and and one of their 3rd round picks. I would assume the primary focus will be on the front seven to help stop the run and rush the passer on a more consistent basis, and on the O-line. According to PFF, Chubb had just about the worst distance to first contact average...which makes his rushing average that much more impressive. Boosting that run blocking game can't do anything but make him that much scarier. Maybe they get a new safety, or do they stick with Kindred/Randall as the likely duo? The team's turnover differential last year was nothing short of impressive. Lackluster offense shouldn't be a problem this year. All things considered, if they can come anywhere near that turnover production this year along with an improved pass rush, is it out of the realm of possibility they make a push as deep as the Divisional round? Further?

Am I the only one who would get a kick out of Pitt holding onto him and just benching him on principle? Icing on the cake if they win without him. Does that make me a bad person?

On Rosen, normally I would agree with you, except...tell me who among the available FA's would really be worth whatever price they are demanding, compared to stealing a first-rounder with 3 years left on his contract, whose guaranteed money has already been handled by the Cards? And this could be done with a mid-round pick. Even PFF still believes he has higher value than what Arizona is rumored to be asking. They aren't the final arbiter on all things football, but they have pretty solid insights. You have to admit that a clear-cut evaluation of Rosen after that overall shit show of a season is difficult to pull off. Comparing him to Clausen and Manziel this early feels just that...too early...when you consider the line he played behind and the coaching he received. And the drops...Jesus. The Cards receivers had to be among the 5 worst groups in that category. Look at the Seahawks game as a great example. I'm not suggesting he's the answer, but I am suggesting that, financially speaking, he's worth the investment over trying to throw money at a guy like Bridgewater (health), Fitzpatrick (roller coaster) or Taylor (really?). Not to mention, he would be coming to a team that has loaded up on guys from the Belichick tree. That doesn't guarantee success, but I like to think O'Shea would have more luck helping to mold a young QB (that the Pats had expressed interest in) and fit him into a system that works and maximizes his potential. Neither parties have much to lose. Which leads me to something else on my mind...I hate how loosely people use the word "tank" these days. Yes, it generates catchy hashtags like Tank for Tua or Suck for Luck. And yes, it is true Miami has been candid about their intent to rebuild, but that hardly means they're going to actively attempt to lose. They are just going in knowing that it will be hard to win because of the youth and lack of experience on the field. Two different strategies. This isn't the NBA. Win or lose, they're still going to see player development, for better or worse. If anything, maybe grabbing Rosen for a cheap enough price kills both birds with one stone...we save cap space and he performs horribly, thus giving us a shot at Tua or Lawrence or whoever down the road. Like I said...Miami pretty much wins all around in this case.

The mistake is thinking about this logically in regards to what Gruden has already done while in Oakland. If it seems like a decision they SHOULD make...lean towards the opposite unfolding. The other thing is that AB has swagger...enough to share around the Raiders locker room ten times over. I have a feeling it gives Jon the warm and fuzzies knowing he could bring that to his team just before heading to Vegas.

Getting out-coached really bad and getting dominated are basically the same thing in most cases. True, but..... Can we really say that SB loss was the Seattle players' fault? More the OC, from my perspective. We all know Lynch had like a 95% chance of wrecking that D-line from the 1 if they had given him the ball.

Phins4life replied to BC's topic in AFC

And down falls the first domino in the off-season QB drama.

I think a lot of this is a smokescreen tactic. If I was running the Steelers, I would not, in good conscience, hand over a weapon of that caliber to a system that just won a Super Bowl without a legitimate WR1. I think any perceived shift simply serves as a catalyst for other teams to come forward with a competitive offer, to prevent something like that from happening. Reverse psychology at its best. Then again, maybe I'm wrong and the Steelers' management is really that stupid...or desperate to get rid of him.

I'm already hearing Combine rumors of a Flowers to Miami deal. Possibly up to $15M a year. If that's true, it's a terrible investment, no matter how good the guy is. The whole idea was to free up wasted cap space (Branch/Tannehill/Quinn) to rebuild the foundation through the draft and supplement through free agency with solid depth players. One high-priced free agent doesn't translate to wins when everything is broken. A turd covered with deodorizer is still a turd.

Congrats, OSU. Staying sober is never easy. But the more you work at it, the better you get at it. I'm currently heading into my 3rd month sober after a lengthy drinking relapse last year. This is the first time I've managed to stop without going to treatment, but progress is progress. "One day at a time" is one of those overused cliches that actually prove very true. Keep at it.

Will they, though? Character issues aside (very difficult to do)...he's in his prime with few competitors. Trading an unproven first rounder for All-Pro talent in the WR1 spot seems like a good deal, strictly from a roster building standpoint. But again, this is assuming they're willing to shell out the funds and risk any stability they might have had in the locker room...if they had any to begin with.

Agreed. I feel so conflicted about the Browns signing him. I realize Dorsey played a role in picking him up in KC, but...really? Further proof that enough talent nearly always equals a second chance. Nearly.

Phins4life replied to Vin's topic in NFC

Baugh and Theismann had pretty decent tenures...

If I were the Niners, I wouldn't risk the potential downside. There's no questioning his talent, but with all the other issues they have to address this off-season, I think they should work on rebuilding other parts of the roster. I guess if the FO were to make the gamble on Jimmy G's full recovery by September, they might go for it. But I don't know if it makes him any more worth the potential drama if they end up struggling to win games. The Colts have an ungodly amount of cap space, so I sincerely doubt money will be an issue. They already have established talent in Hilton, meaning more headaches for defensive planners. Luck is a great option to be catching passes from at this stage in his career. I could also see Houston in the mix, but I don't know how much space they're going to lose in a restructured deal with Clowney. Both teams are also far more prepared, in my opinion, for a deep playoff push than SF or Oakland. AB likes to win, and we've seen these types of scenarios unfold enough times in the past to know how divas behave once their new team fails to meet expectations. As for the second question, unequivocally...NO. Miami has so many needs, and they've had more than their fair share of diva personalities over the last decade. I'd rather see them lose than watch yet another locker room drama play out.

I've seen a few writers/commentators highlighting the Mirotic move as one of their favorites of the deadline. He rounds out an already impressive starting lineup.

Take comfort in knowing they won't have the worst QB in the league. That'll probably be Miami's title to lose.

Can't say the breakup surprises me as much as the destination. I thought Denver would go after a QB in the draft. I guess they still might, but it just seems like an odd move. I wonder what the contract particulars will be.

You'll have to forgive my NBA ignorance. I don't know much. Maybe they weren't. I more or less just inferred based on speculation by Bill Simmons and some ESPN commentators that LeBron wanted to bring him out there. That may be totally untrue.

My question is...would Irving honestly ever consider the Knicks, based on a hypothetical that they MIGHT get Zion, if LA were making considerations to woo him? Unless Kyrie just wouldn't want to play in LeBron's shadow again...

To each their own. Say what you want about the Mariners and Seahawks, but the fans are loyal and the atmosphere is pretty awesome. Plus the Coast Guard station is only a few blocks away and they basically let vets park there for free if there's room. I haven't been to any other stadiums to compare to, though.