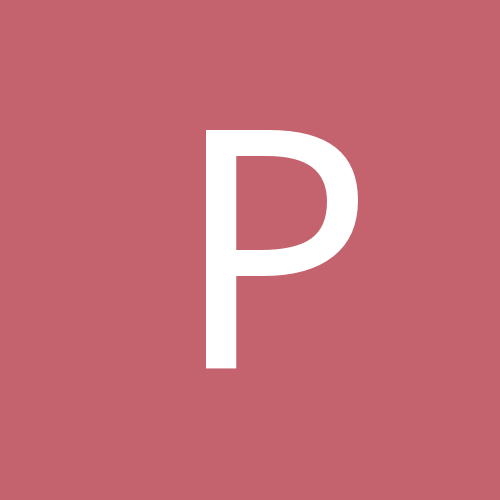 Content Count

850

Joined

Last visited

Days Won

16
Community Reputation
271
Franchise Player
About Phins4life
Rank

I want to show you something...it's my shocked face.


Birthday

02/02/1987
Kind of multi-tasking between The Long Dark and No Man's Sky, with the latter quickly becoming one of my favorite games.

Starship Troopers. Still hoping for a reboot one of these days.

Mods, feel free to merge with an older thread as necessary...just couldn't find it. Any COD folks on XBL? Playing alone sucks and having a few TGP comrades to play with would be legit. Feel free to add me...jack0fnotrades (zero in "of").

I think this has been coming for some time, but I kind of feel for Dalton. He has a rookie head coach, his best receivers are injured and his O-line has done little to help him out. Having said that, it isn't surprising that the coach wants to see what he has in their rookie QB in a virtually lost season.

Is it possible to have a negative number here? But seriously...I'd say Reshad Jones might be the only one, and that's a very outside shot. If we hadn't let Wake go, he feels like a lock.

I still believe the sky judge idea was better, and would have ensured a higher amount of real-time quality assurance for ALL calls on the field, rather than the one. I mean...looking at the challenge win %, it's pretty obvious officials are extremely hesitant to overturn even some obvious (if not egregious) calls, for fear of looking inept. It has a very political stench to it, and that's the part I hate.

From a roster talent standpoint, I agree. But imagine the over-the-top shock if a team that went sub-.500 last year and had no offense in the pre-season beat the most hyped offense in football. And if Mahomes actually has an average day...gasp. Panic mode engaged. It's more about the post-game media perception than the parity.

Brightburn. Kind of torn. Entertaining enough, but didn't do nearly as much as it could have with such a cool premise.

Ravens/Dolphins will be closer than the over/under implies. Browns torch the Titans by at least 2 TDs. Jags pull off the biggest upset of the new season season by a hair. Patriots remind me why I hate loving a team in their division. Wish I knew how to quit those Fins.

Week 1: Packers @ Bears (TNF) Rams @ Panthers Titans @ Browns Chiefs @ Jags Oh, yes, I did. Ravens @ Dolphins Falcons @ Vikings Bills @ Jets Redskins @ Eagles Colts @ Chargers Bengals @ Seahawks Lions @ Cards Giants @ Cowboys 49ers @ Bucs Steelers @ Pats (SNF) Texans @ Saints (MNF Game 1) Broncos @ Raiders (MNF Game 2) Tiebreaker (total points for MNF Game 2): 33

For my "nuanced" responses: 4. Red flag laws ride a fine line between protecting the public from potentially dangerous people and stripping individuals of their inherent right to bear arms. I believe law enforcement and family members alike should have to follow a process that would involve arranging psychiatric evaluation to confirm someone really is a danger to themselves or others. If it is determined that they aren't, their right to own weapons should be instantly reinstated. Even this process isn't flawless, but as long as people are relatively safe from knee-jerk armchair diagnoses, I think the right intentions are there. 5. I'm a firm believer that people can be rehabilitated, and for those who can, they shouldn't have to continually pay for their past misdeeds without a chance to vindicate themselves. I think a good compromise is to establish a suspension period, and then a process or some kind of board evaluation that would give a member of society a chance to prove they are fit to own weapons. Again, there's a fine line between keeping people safe and stripping people of Constitutional rights. There needs to be a balance. 9. The driving force behind mass shootings in our nation is a combination of 2 things, in my opinion: - Easy access to high capacity weapons designed to take out multiple soft targets in a very short span of time (Dayton shooter is a perfect example of this lethal efficiency) - Unabashed hatred for the "other". Lack of tolerance and the racial and cultural divides are painfully obvious in the wake of many of these types of shootings. The Vegas shooter feels like an outlier...those situations where no motive is immediately obvious. To quote Michael Caine, maybe some people really do just want to watch the world burn. I'm by no means an expert on gun violence or the causes behind it, but my biggest issue has been the ease of access to semi-automatic assault-style weapons. For those who have never shot an AR-15 or M-4, let me make this point...I work a desk for a living, and yet I still manage to shoot expert every year on my qualification. That's how easy it is...and I don't think civilians should own them. They are offensive weapons designed specifically to inflict large amounts of casualties in a very short span of time. I will always support the ownership of handguns, shotguns, hunting rifles...provided there are measures in place to ensure responsible people are buying them. I like the idea of enforced waiting periods. If you have to wait for a mandated period of time before you can finalize a divorce, you should have to wait a mandated period of time before you buy something that can take a life. I also like the idea of having to have a license to own weapons, not unlike having to own one to drive a car. And just like a driver's license, I think there should be a requirement to have to renew one for gun ownership. It doesn't feel like that big of a commitment for those who have innocent intentions, and it would put me more at ease knowing those kinds of measures are being taken without completely stepping on our rights.

Because these picks don't matter this early... 30 28 Jacoby Brissett stuns the critics and shines all season in an offense that was originally built for Luck to make the big push. Thanks to the new PI review process, we get a rematch of SB XLIV, featuring a stubborn Colts team that doesn't roll over nearly as easily as last time. Brees executes a game winning drive capped off by a last second FG, concluding an epic HoF career. He announces his retirement during the trophy celebration.

MVP: Drew Brees. I feel like his career has a lot of parallels to DiCaprio in some ways. Really good for so long, but always missing that one piece of hardware. This year will be Drew's "Revenant" performance. OPOTY: Alvin Kamara. It felt very close between him, Barkley and McCaffrey. Ultimately I believe Kamara will benefit more from a well-oiled offense that will keep the defense spread out enough to give him room to cause headaches every Sunday. The other 2 will have to deal with far more stacked boxes that will slow them down in the long run. DPOTY: Aaron Donald, because...well...Aaron Donald. A third straight would solidify him even more in NFL lore as a regular subject of GOAT arguments. OROTY: David Montgomery. I'm sure most people will give Murray the nod by default. But David is just fun to watch, and he has an elusiveness in space that reminds me a lot of Nick Chubb. He'll also be in a better overall offense, giving him more chances to succeed. DROTY: Josh Allen. I think it will be very close between him and Bush. Allen is such a force of nature, and I'm always more biased towards pass rushing DE's. No disrespect intended to Bush in the slightest. CBPOTY: Albert Wilson. Hear me out before you laugh. With the arrival of Preston Williams, Grant's shift to the outside and Kenny Stills' departure, Wilson will be moving back to the slot...his strong suit. And he's a RAC machine. Regardless of the starting QB in Miami, he will be a favorite safety valve on an offense hurting for established talent. The caveat to this is basically whether or not voters account for strictly individual performance or also factor in team success. If the latter is the case, I believe it will be Jimmy G. Something else to consider...does being away from the game for a year...but not injured...count? If that's the case, Le'Veon Bell should also be considered...and heavily favored. COTY: Freddie Kitchens. A playoff birth would break an 18 year drought, and bring the Sashi Brown/John Dorsey rebuild to full fruition. There's almost no way it goes to anyone else in that scenario. My runner-up is Matt LeFluer, assuming he and Rodgers can mesh well and turn it around in Green Bay. I have a soft spot for rookie coaches.

Perhaps. It might be what they have in mind, to be honest. It's just not how I'd do it. But again, this isn't a knock on Tua's quality. I just don't like the "throw stuff at the wall until it sticks" approach when it comes to drafting QBs. I want to wait until I find the one that I'm convinced I shouldn't pass on. For me, Tua isn't that guy. But in that vein, I'm also trying to put my faith in a scouting department that, up until the last 2 drafts, has been sketchy at best. They haven't inspired much confidence in their player personnel assessments over the last 2 decades, as a rule.