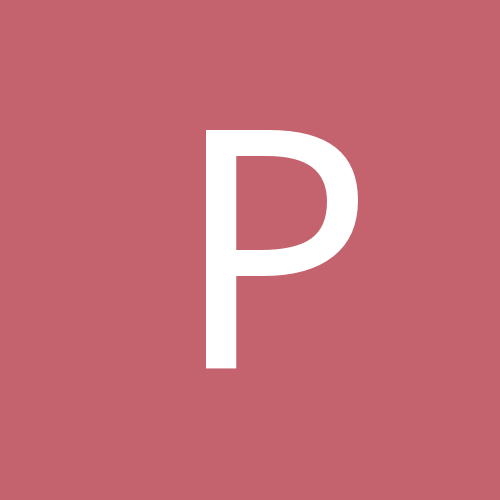 Content count

816

Joined

Last visited

Days Won

12
Community Reputation
257
Franchise Player
About Phins4life
Rank

I want to show you something...it's my shocked face.


Birthday

02/02/1987
I know each of us has that one cursed sequence of events in our team's history that stands out among the rest. Just curious to know what yours are. For me, it's way too easy. The day Miami waived Drew Brees due to "medical concerns". The doctor who oversaw the shoulder surgery and the recovery confirmed he was 100% healed, even going so far as to say it was no more at risk of re-injury than before the labrum tear. Obviously, medicine is an imperfect science, but if a specialist gives that kind of vote of 100% confidence...come on. Over a decade later, Brees and the Saints continue to crush my soul with every great season and record surpassed, while we continue to hunt for the next Marino and at least a halfway decent year that doesn't rely on gimmicks like the Wildcat. Miami's QB scouting department is mediocre at best, so my hopes are slim. Amplifying the frustration is that Brees preferred Miami by a large margin. Even months later, when it was obvious Saban had messed up, he doubled down, insisting it felt like the best call at the time. And yet...we went with a guy who had completely shredded his knee the season before. Medical concerns? Spare me. Any number of excuses would have sounded more plausible than the one he chose to hide behind. We went into 2006 with a defense led by Jason Taylor, Zach Thomas, Vonnie Holliday and Yeremiah Bell. Mostly aging, but still solid. The offensive skill positions boasted Ronnie Brown (who very well could have won ROTY had it not been for Carnell and Ricky) and Chris Chambers (coming off a career season), along with Marty Booker and Randy McMichael...far from elite, but more than capable of being productive if Brees had had a chance to throw them the ball. I know there's no way to know for sure he would have succeeded in South Florida...between personnel changes, O-line play, offensive emphasis and passing schemes, a number of things could have stunted his development. But maybe they wouldn't have. One thing is for damn sure...Culpepper was the wrong direction and we've felt it ever since. TL;DR: Saban is a great NCAA coach, but an NFL idiot. Okay...whew. Glad to get that one out. /rant

Will they, though? Character issues aside (very difficult to do)...he's in his prime with few competitors. Trading an unproven first rounder for All-Pro talent in the WR1 spot seems like a good deal, strictly from a roster building standpoint. But again, this is assuming they're willing to shell out the funds and risk any stability they might have had in the locker room...if they had any to begin with.

Agreed. I feel so conflicted about the Browns signing him. I realize Dorsey played a role in picking him up in KC, but...really? Further proof that enough talent nearly always equals a second chance. Nearly.

Phins4life replied to Vin's topic in NFC

Baugh and Theismann had pretty decent tenures...

If I were the Niners, I wouldn't risk the potential downside. There's no questioning his talent, but with all the other issues they have to address this off-season, I think they should work on rebuilding other parts of the roster. I guess if the FO were to make the gamble on Jimmy G's full recovery by September, they might go for it. But I don't know if it makes him any more worth the potential drama if they end up struggling to win games. The Colts have an ungodly amount of cap space, so I sincerely doubt money will be an issue. They already have established talent in Hilton, meaning more headaches for defensive planners. Luck is a great option to be catching passes from at this stage in his career. I could also see Houston in the mix, but I don't know how much space they're going to lose in a restructured deal with Clowney. Both teams are also far more prepared, in my opinion, for a deep playoff push than SF or Oakland. AB likes to win, and we've seen these types of scenarios unfold enough times in the past to know how divas behave once their new team fails to meet expectations. As for the second question, unequivocally...NO. Miami has so many needs, and they've had more than their fair share of diva personalities over the last decade. I'd rather see them lose than watch yet another locker room drama play out.

I've seen a few writers/commentators highlighting the Mirotic move as one of their favorites of the deadline. He rounds out an already impressive starting lineup.

Take comfort in knowing they won't have the worst QB in the league. That'll probably be Miami's title to lose.

Can't say the breakup surprises me as much as the destination. I thought Denver would go after a QB in the draft. I guess they still might, but it just seems like an odd move. I wonder what the contract particulars will be.

You'll have to forgive my NBA ignorance. I don't know much. Maybe they weren't. I more or less just inferred based on speculation by Bill Simmons and some ESPN commentators that LeBron wanted to bring him out there. That may be totally untrue.

My question is...would Irving honestly ever consider the Knicks, based on a hypothetical that they MIGHT get Zion, if LA were making considerations to woo him? Unless Kyrie just wouldn't want to play in LeBron's shadow again...

To each their own. Say what you want about the Mariners and Seahawks, but the fans are loyal and the atmosphere is pretty awesome. Plus the Coast Guard station is only a few blocks away and they basically let vets park there for free if there's room. I haven't been to any other stadiums to compare to, though.

It's pretty close to a retiree's paradise, at least in my opinion. Beautiful scenery, decent medical facilities, prime real estate, community that generally loves their military. It checks off a lot of boxes. Just depends on how willing you are to tolerate a little rain. Small price to pay.

I wish. I miss WA. Been stationed in NJ for a little over a year now. Middle of nowhere and 30 minutes from anywhere. Let's just say I won't be retiring out here

Phins4life replied to Vin's topic in AFC

To be fair, I don't know enough about him to form an honest opinion. I've heard good things about him, but as a whole I haven't heard enough about any one player to make me think they're a ringer for an instant starter role. Every guy seems to have enough chinks in the armor to make any of the picks questionable if you're looking for immediate results. Murray has his smaller than average stature and possible split commitment with baseball, Rypien might not be mobile enough, Jones might not have the touch he needs on the deep ball, etc. I realize that's usually how scouting goes, but after 20 years and more than a dozen QB's, I'd prefer the Phins hold out for the near sure-fire bet. That's in a perfect world...there's no such thing as a sure thing. So then you have to worry about finding that bridge QB, of which there are few to choose from without having to dig deeper into their pockets than they should. Miami's poor cap management is one of the main reasons they're in their current situation to begin with. If Miami decides to stick to WC style play over the deep ball, maybe Haskins would be nice to have, with the kind of accuracy he showcased. But there's no way to get him without trading way up. And could he handle the pressure of passing behind Miami's less than amazing line?

Polar. Much more entertaining than I thought it would be, even though the violence got gratuitous and distracting at times. Mikkelsen was solid. At this point he basically strikes me as the Danish version of Liam Neeson...am I the only one who gets that vibe?